By: Ken Furer
Fall TV Preview (Based Solely On The Billboards)
2 Broke Girls
A timely comedy that follows two broke waitresses who find some magic coins that apparently cause them to start shrinking. Now the girls must figure out how to return to their normal size with the added challenge of being broke. "2 Broke Girls" comes from the Executive Producer of "Sex and the City" so it's only a matter of time before it becomes a part of our cultural lexicon. Are you a 'Kat Dennings' or a 'Blonde One?' Find out on September 19th!
---
Terra Nova
From Executive Producer Steven Spielberg (Jurassic Park, Toonsylvania), Terra Nova is a groundbreaking new reality show about a group of contestants who are forced to live together on an island during prehistoric times. It's "Survivor" but with dinosaurs! And the stakes are high – the winner gets to return to the present day. Season One contestants include Salma Hayek and 'The Most Interesting Man in the World.'
---
How To Be A Gentleman
An uptight guy and a slacker? Brilliant! Who comes up with this stuff? The added twist here is that the "prude" and the "dude" are forced to share their lunch. That's never going to work out! "How To Be A Gentleman" (or H T-BAG for short) is sure to be an instant classic. Before long, your co-workers will likely be overheard saying things like "Oh my God, I just had a total 'How To Be A Gentleman' moment!" If you look closely, you'll see that Johnny Drama is wiping his mouth on the uptight guy's tie, which is a metaphor. So you also know this show will be smart.
---
Pan Am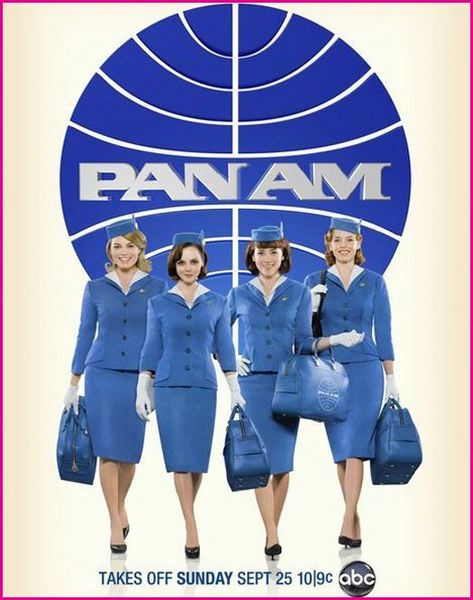 A period drama starring Christina Ricci (The Addams Family, Christina Ricci Cat) that revolves around fictional airline Pan Am. This is "Mad Men" on an airplane – so if it's successful, we can expect old-timey travel to become hip. Which means that people will start dressing up for flights again, TSA will loosen its security measures, Banana Republic will start selling a line of ugly vintage wool dresses, and it will once again be cool to call flight attendants "stewardesses."
---
Charlie's Angels
Based on the classic Cameron Diaz/Lucy Liu/Drew Barrymore film "Charlie's Angels: Full Throttle," this small screen adaptation completely reinvents the brand. For instance, rather than kicking ass, these Angels spend most of their time frolicking and enjoying their different hairdos. In fact, come to think of it, this may actually just be a shampoo ad.
---
Whitney
Comedian Whitney Cummings' new NBC sitcom is sure to be even funnier and more clever than her standup routine. After all, it has the backing of a major media conglomerate. "Half of all marriages end in sweatpants?" Zing! See that guy in the back? He gets it. Oh Whitney, what will you say next? Personally, I'm looking forward to the episode about how men always leave the toilet seat up.
Follow Ken on Twitter @kenfurer.
---