By: LaRosaKnows
9 Reasons Why We'll All Go See 'Titanic 3D'
You're Looking For An Out.
Need a reason to break up?
Hypothetically, were you to be trapped in the middle of the ocean, would your man/woman/et all let you keep the only hope of survival? The answer is "No." You know why? Because they don't love you as much as Jack loves Rose.
Break up now, before you two have to fight over a piece of scrap wood.
---
The Most Epic Bitch Slap.
Dude.
Ever watched an iceberg slap the fuck out of the side of a ship? I have, and it's GLORIOUS.
---
You Want A Boner.
Let's not sugar coat this, okay? EVERYTHING is in 3D. Including Kate Winslet's fun bags.
---
You Never Let Go '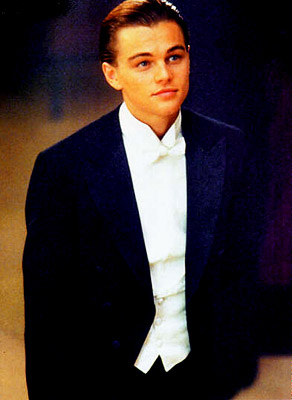 …of your crush on Leonardo DiCaprio.
---
You Wanna See This Guy's Beard.
Just imagine THAT in 3D!!! Soooo excited!!
---
You Have Refined Tastes.
Celine Dion understands. Her heart will go on, and on, and on with understanding.
Let her remind you of how it feels to have a rich, white, Canadian woman hold you in the palms of her hands through song.
---
You Secretly Love Bitch Faces.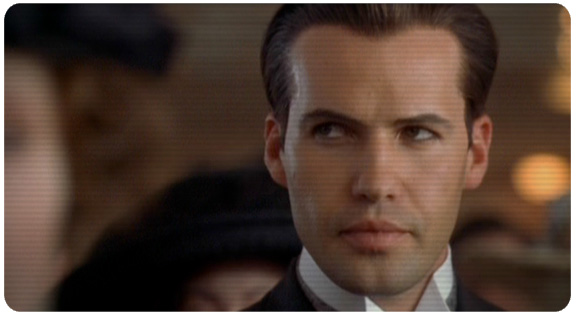 And no one beats Billy Zane's.
Nobody.
---
To Conquer Your Gerontophobia.
They say the best method to get over your fear is to face it dead head on.
Gloria Stuart is dead though. Because she was really old. Like, an elderly person with withered hands and swampy catarac eyes. Not to scare you, or anything.
---
A Pity Fuck.
So to speak…
Though it probably wouldn't be worth it. I imagine he'd weep afterwards. Sad, old-man-past-his-prime sobs that will strip all of the hope and sunshine from your soul.
---