By: Dan Abramson
NFL Week 12 Recap: It's Time We Talk About Butts and Stuff
I can only hope that this is not the last article I ever write that includes the the phrase "butts and stuff." Excuse me for a sec, I've got the New York Times on line 1.
"Yes, Mr. Abramson. We were very impressed with your work."
"Oh, which piece have you read?"
"The one where you talk about butts."
"Please, you're going to have to be more specific."
"I see. Let me check ' ah, it was about butts and stuff."
"That's so interesting that you didn't remember the title of my pulitzer prize winning work."
So alas, here we are. The One Where Mark Sanchez Ran Into His Teammates Butt. That's what it would be called if it were a Friends episode. Could he be more full of butts?
No. The answer is no. If you'd like context for the butt fumble heard round the world, please see the 35 second quarter points that the Patriots rattled off in their crushing of the Jets. If you look at Sanchez's numbers (301 yards, TD), they do not tell the full story. Then again, there's no stat in the box score for butt fumbles. The point is that the turnover, which was returned for a touchdown personifies the embarrassing and disappointing season the Jets have put forth. This is this team's legacy. For those keeping track, it started with "Let's go eat a goddamn snack" and ended with their franchise quarterback inserting his head in between a teammates buttocks.
Let's move along to football news that does not involve this potty humor. We're all mature here and don't need to be sitting around laughing at such sophomoric humor. We are adults and can handle something more intellectual. Let's start with the Texans-Lions game where Ndamukong Suh kicked Matt Schaub in the penis.
It all went down during what was actually a wild game in Detroit, with the Texans winning in overtime despite a dubious call on a long touchdown run by Justin Forsett, who fantasy owners may know as not Arian Foster or Ben Tate.
We did it! We went a whole paragraph without making any jokes about anyone's genitals. Let's celebrate!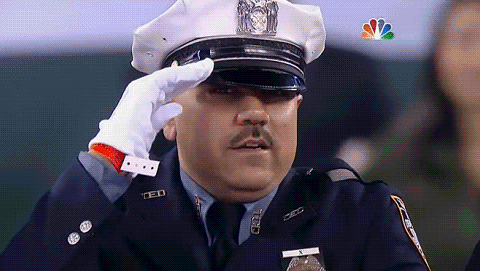 What? That's just a man being honored during one of the Thanksgiving games. You think he's what? Grow up. Just grow up.
Good news! Eli Manning and the Giants are back! Bad news, it came at the expense of my favorite actor, Aaron Rodgers. After weeks of watching their quarterback play like he hadn't slept for a month because he once saw a scary episode of "Scooby Doo and Scrappy Doo," the Giants blew out the Packers, holding their explosive offense in check and making Aaron Rodgers look like well, Eli Manning. I like to think that after the game, teammates found Manning talking on his phone and saying things like, "See, Peyton? I told you could do it. You didn't believe I could," only to realize that his phone was not even turned on. I also like to think that even in his imaginary phone calls, Peyton is still calling him a butthead and revealing that he wasn't invited to Thanksgiving that year.
To Miami, where Ryan Tannehill showed flashes of why the Dolphins took him in the first round, leading the Dolphins to a win over the Seahawks. And the Dolphins showed why no one has taken them seriously since Dan Marino was kidnapped during a commercial for Isotoner gloves, as the sprinklers went off while they tried to run a play.
The Dolphins were able to overcome the landscaping malfunction to beat the Seahawks. The Seahawks dealt with their defeat by watching two of their best defensive players get suspended for taking Adderall. Cornerback Richard Sherman defended his actions, saying he accidentally took it because a teammate poured a crushed Adderall pill into his bottle of water. Umm, did Richard Sherman just accuse one his teammates of date rape? WHAT IS GOING ON IN SEATTLE? This reminds me of that time on 90210 where Brandon's promiscuous girlfriend Emily rufi'd him at that bar. But only now, Richard Sherman is the star of the Walsh family and the drug is something children take to focus on their homework. I also assume Emily is there because what happened to her?
The Bills lost to the Colts, essentially cementing their 83rd straight season without making the playoffs. At least they spent a lot of money this year to do so.
Cleveland beat Pittsburgh. The Steelers were without Ben Roethlisberger, who coincidentally was in Seattle asking people where he could find open bottles of water.
The Bears welcomed back Jay Cutler as they easily took down the Vikings. We don't talk about the Bears too much here, but we should. Not because of their consistently stout defense. But because Cutler's existence is so goddamn good. That guy just doesn't give a fuck.
That's all. Here's hoping there's more butts in our future. I really feel like it bonded us all this week.