By: Mike Scollins
17 Must-Have Fashion Trends for Back-to-School
It's back to school time and that means one thing ' back-to-school shopping. Take the guesswork out of this fall's hottest fashions with our guide to the clothes your kid will be begging for.
---
Need proof that fashion trends always come back? How bout the return of this number we were all wearing back in the '90s? This Buncha Post-Its dress is available at Talbots and retails for $29.99. It doesn't have pockets or anywhere to put your arms through BUT if a popular student's like, "I need to jot something down ASAP" your kid will be a hero. In addition to orange this also comes in like a beige-ish-death color.
---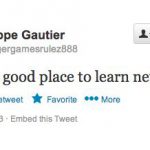 This Whole Mess of Whatever is a good look for winter because of all the insulation. Made from the fur of 12,000 foxes (a mix of both alive and dead), your kid will be the warmest 10th grader in AP History. This is available for $6 at Target. If you're morally opposed to wearing animals, red paint is also available at Target for the same price.
---
This horn hat is called The Classic because it's one of those pieces that never goes out of style. It's just as much a teen standard today as it will be in 2045. (Which, inexplicably, is also the year the designer was born.) This is available at J. Crew or by screaming "DAH MAY NOSFERATU" five times into a mirror.
---
If there's one thing that never changes in high school it's that kids are cruel to their classmates with no necks. Sears has found a solution in this traditional Hamburgler-Meets-Gambit-from 'X-Men ensemble. Your son probably already has 11 of these in his closet but no doubt he'll be asking for a 12th to start off the school year. This thing costs $2, which is a bargain since it's a scarf, shirt, jacket, belt, and pussy magnet all in one. We'd tell you what it's called but it's unpronounceable by human tongue. When you go to the store you're just gonna have to look around for it.
---
This Feathers from Heaven outfit is obviously more for tomboys. Someone shy that just wants to blend in with their peers and not cause attention. This is not available at American Eagle even though that's what it's made out of. SRP: $17,000.
---
Kids like this cause it's a really simple "throw on and go" kinda outfit. Like, if you're running late for class so only have a quick 12 hours to get ready. The nice thing about Banana Republic's Garbage Nightmare is that it's good for any occasion. It's just as ready for a Girl Scout meeting as it is for the upcoming Purge weekend. That's very important to kids these days. $12.99.
---
No teenage boy's back-to-school wardrobe is complete without a Carpet. Trust me, your kid's gonna want a carpet. It's great because clearly it looks sophisticated but also takes the guesswork out of "Where are we gonna sit if we have class outside today?" Also available as a Twister board. Let's say ' $4?
---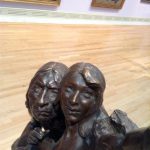 Be the most popular girl in astronomy class with this Wearable Planetarium. While the rest of the class only learns about stars, your son or daughter gets to BE one. This outfit is a little expensive cause it uses a lot of magnets and science but it's definitely worth it. It's six bajillion dollars and is available on the planet Neptune. A must-have for fall!
---
Keep your daughter's teenage pregnancy a secret with this weird thing from J.C. Penney. Without explicitly saying what this is (dress? pants?), James Cash Penney has created the perfect solution to your freshman's growing baby bump. Not sure what that hat is but I think it doubles as a crib should she decide to keep it. $3.96.
---
Every boy loves curtains! $15.99 at Filenes.
---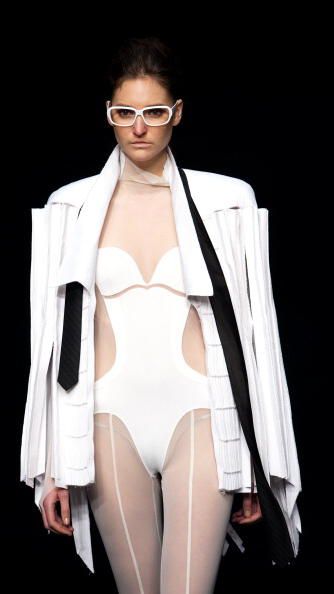 This outfit is only recommended for high school seniors over 18 because you can see their vagina through it. But for the mature young lady, this is a pretty cool and popular piece. The glasses, sold separately, let classmates know "I might not have pubes but I do have brains!" Very good for internship/college admissions interviews. $17.98 at Filenes Basement but not the basement you're thinking of.
---
Ask any 15-year-old boy what he wants to be when he grows up and he'll tell you ' Cruella de Vil. So clearly this Dog Coat is a must-have for back to school. It's basically as essential as paper and pencils. Say salutations to these cool Dalmatians! $11 at TJMaxx or you could just make one out of rescue dogs.
---
You know in September when it's too hot to wear pants but a little too cool for shorts? This is an outfit for that day. It was originally made by accident but then Marshall's was like "fuck it." It's called Shorty Pants and it retails for $22.45. An interesting piece of trivia is the girl in this photo has since been murdered.
---
Don't forget gym class! Just cause your teen's gotta change up for P.E. doesn't mean she needs to look bad! This athletic outfit called ..the fuck? is perfect for dodgeball or running the track. It's also nice for if your daughter's a little shy cause it covers BOTH her nipples! $14.99 at Eastern Mountain Sports.
---
This is good option if your son's dead but still walking around for some reason. $10,000 at Gap.
---
SOMEONE'S ready for her orchestra recital in this brand-new piece of shit! $FREE, available in toilets nationwide.
---
"Beg your pardon but do you know where the cool kids sit at lunch?" That's what your son'll be saying with this VERY popular outfit from Aeropostale. Basically this is a MUST HAVE and if you don't get this for your kid you're straight-up a bad parent or, like, poor or whatever and I don't blame him if he runs away. SRP: $6,000