By: Matt Klinman
Funny Or Die Presents ey: The Elegant New Google Doc that Is Taking on Ello
The internet has been abuzz with talk about Ello, the bare-bones new social network that distinguishes itself from Facebook with its simple design and pledge to be ad-free forever. The website claims to have thousands of new users joining every hour but already users have been complaining the site is still too fancy and has too many unnecessary functions.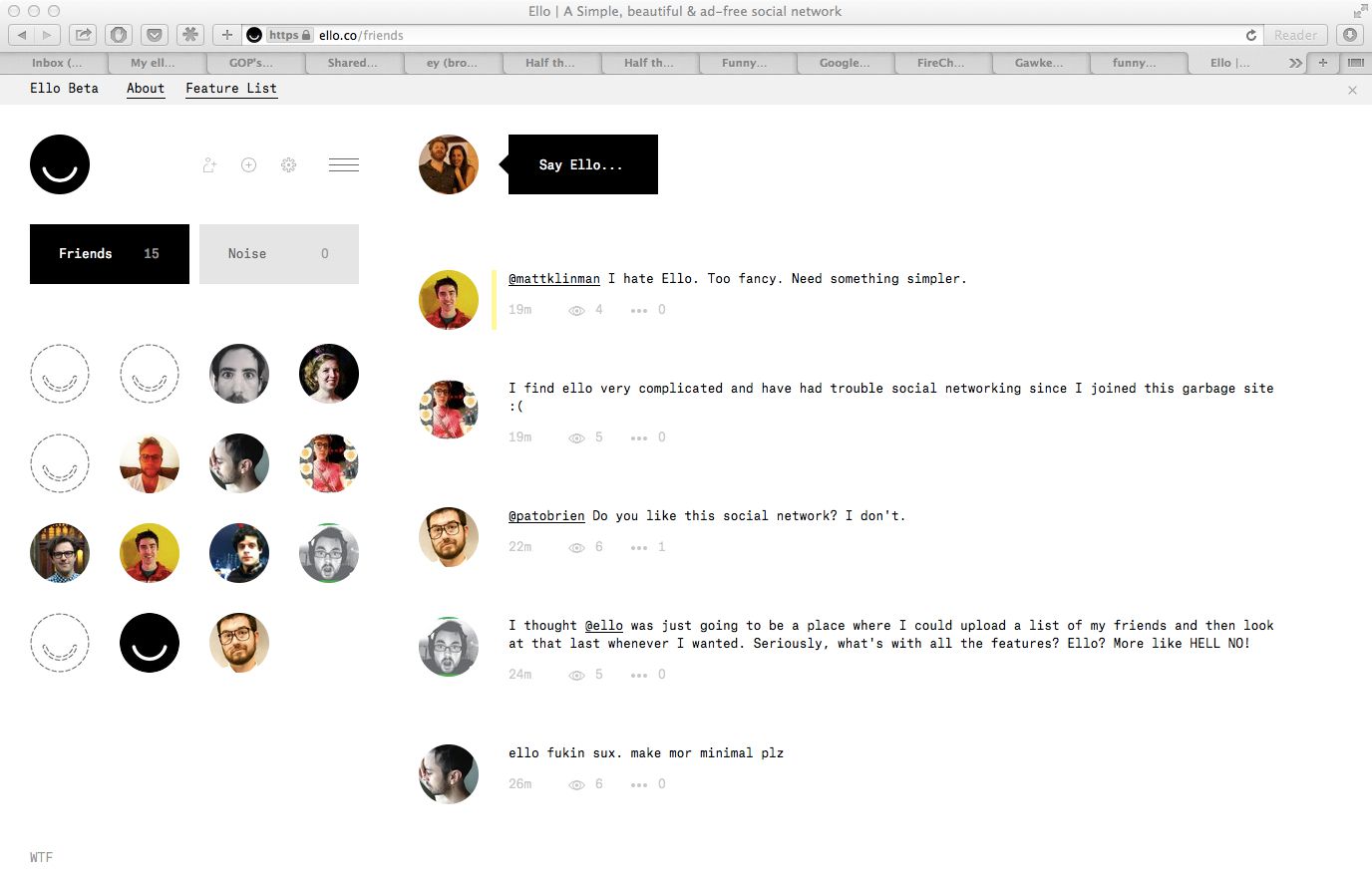 Enter onto the scene ey, Funny Or Die's new social network that is just a Google Doc anyone in the world can list their friends on.
ey was created by a small team of passionate artists and designers at Funny Or Die who wanted to take what was working about the new social media sensation Ello and strip away what wasn't. Thanks to a modest venture capital investment of several hundred thousand dollars, we were finally able to create the social network we wanted to use: A Google Doc where anyone can come and write down a list of their friends and also look at lists of other people's friends.
Not only will you never find any ads on ey, but you will also find no interface, no functionality, no programming whatsoever. We feel these things just get in the way of what we are all really looking for in a social network: lists of friends we can look at whenever we want.
To use ey, just write your name down and then below it write a list of your friends. That's it! Come back and look at your list of friends whenever you want. Or, take a look at the lists of other people's friends. ey is your place to be yourself and share the lists of friends YOU want to share.
So what are you waiting for? Click the link below to join the powerful new Google Doc that is changing the social media landscape one list of friends' names at a time.
Join ey todey: https://docs.google.com/document/d/1-HNoPD7ay51FRBbsw5lhmaqYAMXOtpAFPb_Y746PKpk/edit?usp=sharing