By: Zack Poitras
The Best Trick-Or-Treat Route in America
Come Halloween night, what are the best houses to trick-or-treat at in the entire nation?
After three years of exhaustive research and onsite data collection, Funny Or Die has finally narrowed it down to 11 spots worthy of your candy sack. If you really want to score on All Hollow's Eve, here are the doorbells to ring:
Your first stop should be 1220 S Jimson St, Missoula, Montana, where they're handing out King-Size Snickers, King-Size Twix, and King-Size Reese's.
Next, take a quick spooky flight to 7757 W Columbia Ave, Chicago, Illinois, where the Meyersons are handing out whole bags of Fun-Size Snickers and party-sized bags of Peanut M&M's.
Hop back on that plane and ghost your way to 12825 SW Morningstar Drive, Tigard, Oregon, where the Pottels will be doling out 30-foot-long licorice rope that you can use as a straw, spit-wad shooter, or actual rope.
Now ride a horse dressed up as a cowboy to the Subaru Dealership at 7563 Lemmon Ave, Dallas, Texas, where all the cars' trunks are overflowing with huge fucking pies. All types, too: chocolate cream, blueberry, blackberry ' you name it, and there's a fresh pie coming you way.
Then take a plane or yellow cab to 324 Newtree Rd, Rye, New York, where the Lyderbergs will fill your sugar bags with caramel corn dogs, fried Reeses' peanut butter cups, sugar steaks, and free Swiss Army knives.
Then hop a jack o' lantern 'shaped helicopter to the Embassy Suites, 2863 S Woodlands Village Blvd, Flagstaff, Arizona, Room 204, where the Smorts dress as dragons and spew out steaming fresh cronuts (gen-u-wine thing), have flowing kegs of cream soda, and won't let you leave without actual great white shark teeth dipped in honey.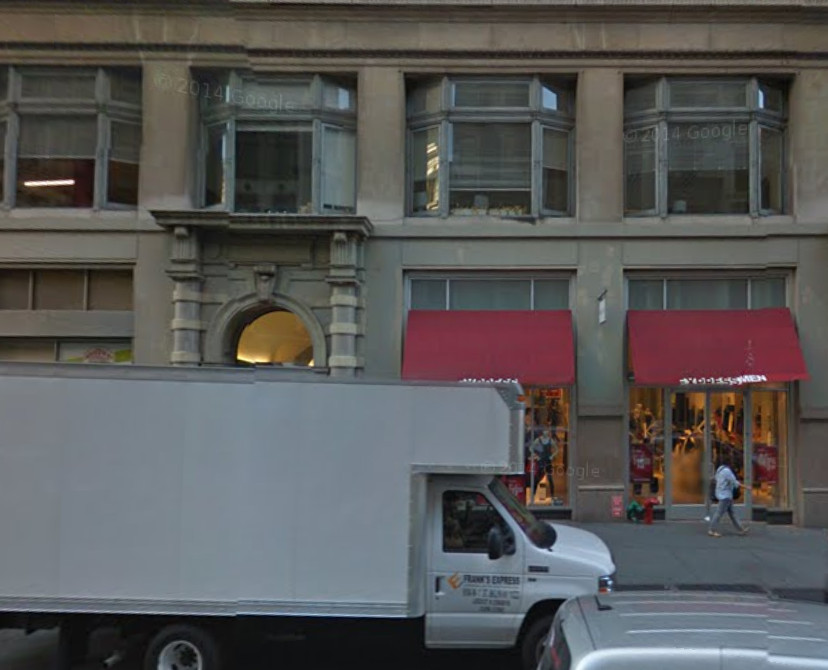 Then take a cross-country subway to 584 Broadway, 4th Floor, New York, New York where CetraRuddy architects will give you a 2-liter bottle of Candies cologne (with the receipt).
Then take a ghoulish flight over to 7766 Hillside Drive, San Diego, California, where Susan will make you take a shot of hot fudge as soon as you arrive, then hand you a couple of chocolate-dipped rolls of $20s.
Next take a boat through the Panama Canal to 7 Aunt Lizzies Lane, Marshfield, Massachusetts, where you'll get a cinnamon-breathed French kiss from a hot piece of spooky ass (your choice of gender), apple-fritters filled with honey-roasted peanut butter, and a few gummy condoms.
Then hop on Superman's back to 34 Prince St., Hilo, Hawaii, where you'll be trick-or-treated to economy-sized bags of M&M's with gold nuggets in the center, candy corn, plus a free sugar-glazed iPad.
Then air balloon yourself to your final destination, 511 South Pine Street, Champaign, Illinois, and make sure you're wearing a mask because there's an Eyes Wide Shut orgy going on in there 24/7, and they also have Sour Patch Kids.
Well, there you go, you skinned-up skeletons. Stick to this route and you'll have the greatest score in Halloween history!*
*Whole trip may actually take weeks.