By: News
Daily Brief: Magnet Train, Vaping, and More
Expecting Emergency
The Governor of Missouri has declared a state of emergency as a precaution against riots in anticipation of the Michael Brown grand jury verdict, which is expected to be delivered soon. Um, spoiler alert!
---
Cold Enough For You?
Bitter cold conditions and snow are blasting the north east United States, with today being the coldest November morning since 1976. Although back then Americans ' genitals didn 't feel as cold because everyone had more pubes.
---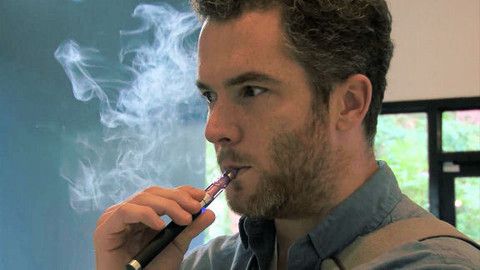 Vapists Rejoice
The Oxford English Dictionary has named "vape" its 2014 Word of the Year. For the uninitiated, "vaping" is the smoking of electronic future cigarettes that heralds the beginning of the singularity and the extinction of all humans at the hands of Artificial Intelligence.
---
The Ebola Nurse
In an interview, Ebola nurse Kaci Hickox has asked for politicians to stop calling her "the Ebola Nurse." No problem, High Maintenance Ebola Nurse.
---
Magnet Train
Japan 's new maglev train (magnetic levitation) carried its first passengers at speeds reaching 331 mph, which is the top running speed of the guy running under the train carrying a red-tipped horseshoe magnet.