By: Funny Or Die
7 Amazing Cyber Monday Gadgets My Cheap Boss Won 't Let Me Buy
Happy Cyber Monday, internet! For the next 12 hours, the World Wide Web will be brimming with fantastic deals on this year 's hottest gizmos and gadgets. Below is a list of my top online tech deals for the year (all of which I would buy if FOD editor Nate Dern wasn 't too cheap to authorize them). Enjoy!
---
1) Panther Spy Drone [55% Off]
It 's almost 2015. I shouldn 't have to get up and walk to the break room every time I want a ginger ale. But try explaining that to Nate Dern. Get with the times, grandpa.
2) Illumicube [25% Off]
This giant glowing cube is both a great alternative to fluorescent lighting and a terrific conversation starter. Unfortunately, Nate claims that Wheat Thins and Raisin Bran are a better use of the office budget.
3) Ka-bar Pestilence 2 Knife Combo: Machete
+ Skeleton Knife [$10 Off]
Nate, you 've been complaining for months that we don 't have a proper bagel slicer in the kitchen. Now a Pestilence machete/knife combo goes on sale and you suddenly want no part of it? Hey, man, if you can think of a cooler way to slice a bagel, I would love to hear it.
4) Night Riderz Lighted Zipline [25% Off]
Zipline. LED lights. Need I say more? This is the kind of purchase Cyber Monday was made for, and yet, I can 't get authorization to buy a single one of these things. It 's absurd. Everyone at Google is zooming around on razor scooters and we can 't even have a single LED-lit zipline connecting the prop closet to the conference room? Jesus Christ.
5) Ultrasonic Hand Moisturizer [$30 Off]
I absolutely agree that a $130 hand moisturizer is a ridiculous purchase, but at $30 off, you 'd be an idiot not to buy it. Nate, we 'd have the softest hands of all the comedy news providers on the net. Do you want to end up like those course-palmed goons over at College Humor?!
6) Grillbot Automatic Grill Cleaning Robot [25% Off]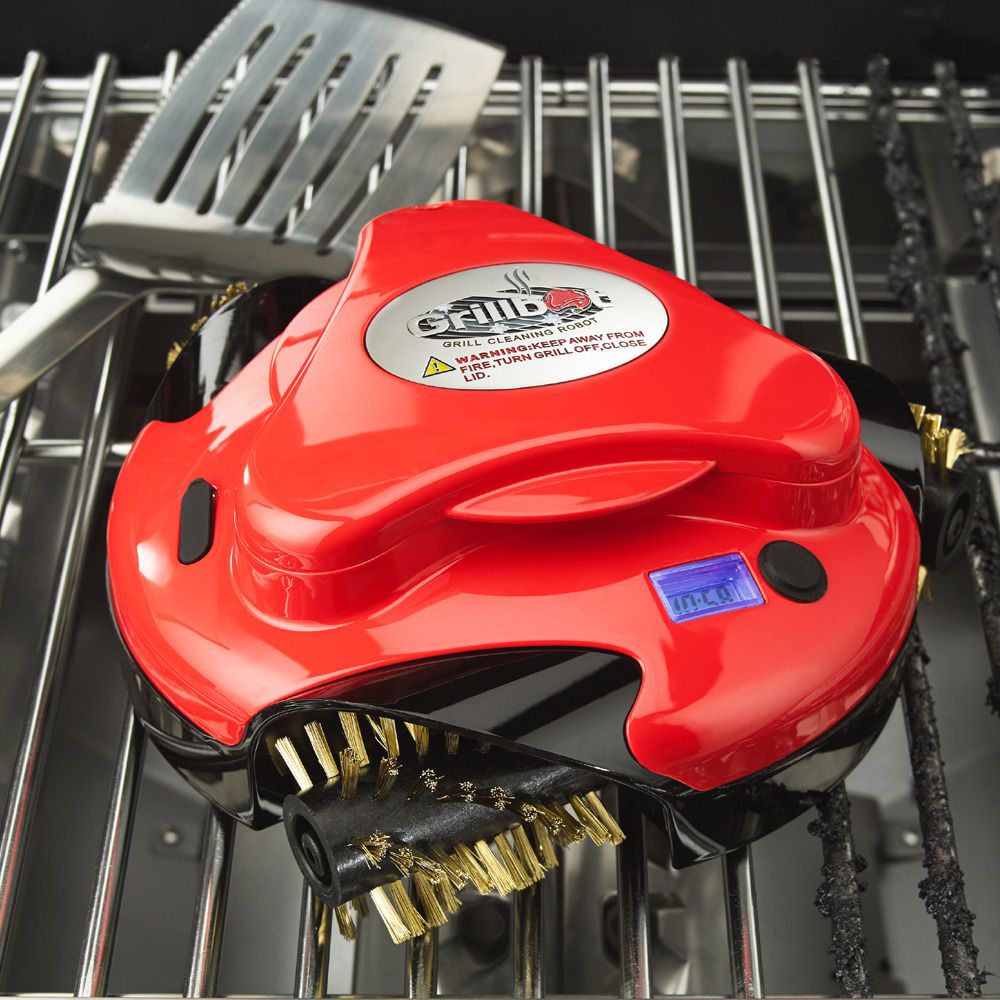 We 're going to feel pretty dumb if we get a grill next summer and we don 't have a Grillbot Automatic Grill Cleaning Robot. But I won 't be the one who has to live with that decision '
7) JBL D6 SpearFishing SpearGun [$9 Off]
It 's on sale and it fires spears. I shouldn 't have to beg for this kind of thing.
---