By: Mike Scollins
Puppy Bowl Has As Many Problems As The NFL
It 's that time of the year again! This February 1st, Puppy Bowl returns to Animal Planet for its 11th season. And with the recently released roster, it 's clear the National Puppy League has its hands just as full at the National Football League.
Let 's take a look at our 2015 dogs and bios:
Champion
Uh-oh, here comes Champion! This scruffy rascal isn 't JUST a star running back. He also once threw his wife off a highway overpass onto some cars. Luckily he had friends on the jury so expect this pooch to be in great spirits come game day.
---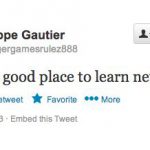 Jingles
This cute little ball of fluff has just been released from prison and is READY TO PLAY. Technically he 's ineligible since genocide is prohibited in the Puppy Bowl code of conduct, but Animal Planet 's Commissioner, Roger Gooddog, has agreed to turn his head due to his lucrative endorsement deals*.
(Pedigree and Trojan Magnum Condoms)
---
Bandit
You know how they say his bark is worse than his bite? Well that ain 't true for Bandit. His bite is TERRIBLE but his bark is NONEXISTENT! He stalks his victims in complete silence, which is way scarier. Bandit discovered his love of football from former owner Michael Vick. Unfortunately, they had a bit of a falling out and currently aren 't on speaking terms. I think you know why. FUN FACT: Bandit got his name from robbing a bank outside of Austin.
---
Charlie
Who 's that cuddly canine running up and down the field?! Why it 's everyone 's favorite kicker, Charlie! Charlie once brought a gun to a very crowded nightclub and announced that he 'd "really fuck shit up" if the DJ didn 't play his favorite song by the Baja Men. Luckily, the DJ did what he was told and only a couple of people were seriously harmed. This pup 's UNSTOPPABLE!
---
Wilder
Wilder 's jersey might say #2 but his real number 's 187. That 's police code for murder. Wilder became Wildest last New Years when he stabbed a Radio City Rockette he mistook for a prostitute. But Wilder 's put those days behind him and all he 's focused on now is a Puppy Bowl win. You 'd think Animal Planet wouldn 't allow him back on the field after this but '\_(?)_/ '
---
Wrinkles
AWWW WHO 'S A GOOD BOY?!?! The answer is NOT WRINKLES! You think you know where he got his name but you 're wrong. It actually came from an ill-fated trip to Atlantic City when this dog was so high on cocaine and mescaline that he fell off his hotel balcony. His suit was totally "wrinkled" and the name just sorta stuck! Also he plays quarterback. Good luck out there, Wrinkles!
---
Pitbull
He thought he was signing on to be the halftime entertainment but he was wrong. This dog is running the field at Puppy Bowl XI.
---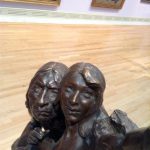 Ryan
This poor pup hasn 't seen his kids in months. It 's not like they were taken away from him or anything, he just hasn 't been home in a while. Between Puppy Bowl XI and his several pending court cases, he just hasn 't had the time to be the father he wants. He did, however, find time to accidentally use the N-word during an ESPN press conference. It was pretty shocking.
---
Sir Paws
OHMYGOODNESS I JUST WANNA SCRUNCH HIS FACE!! But I am NOT GOING TO because this is a dog that CAN 'T be trusted. Don 't believe me, just ask his wife. She walked in on Sir Paws and his sidepiece after a preseason game in Fort Lauderdale. She went down there to surprise him and found the two of them doing it doggy style (duh) in the Presidential Suite. It didn 't end well for either party. Anyways, look for Sir Paws to really get out some aggression on the field!!
---
Regis
You 'd think as the son of McGruff the Crime Dog, Regis would know to stay on the right side of the law. But, if anything, it just made him rebel even more. He 's been in and out or prison for the past six years. But at Puppy Bowl, the only thing he plans on being in and out of is THE END ZONE!
---
Senor Cuddlespants
Senor Cuddlespants is definitely the wildcard of Puppy Bowl XI. This will be his first return to the field after accidentally shooting himself in the leg outside a Buffalo Wild Wings. Doctors say he 's still not ready to play but according to Mr. Cuddlespants, "YO I GOTS TA GET SPAYED!! ' I MEAN PAID! PAID! PLEASE DON 'T SPAY ME." Anyways, on February 1st we 'll all see just how healed that leg really is.
So there you have it, sports fans. The Puppy Bowl roster that 's made all of NFL say "Aw, he thinks he 's people!"
(Pics via NY Post)