By: Dan Chamberlain
A Sneak Peek At The Future Of The American Sniper Franchise
As Oscar-nominated film American Sniper shatters winter box-office records,
its only a matter of time before Hollywood 's sequel machine springs into action.
Here is an exclusive look ahead at the future of this rousingly patriotic franchise.
---
AMERICAN SNIPER (2014)
Navy SEAL sniper Chris Kyle 's pinpoint accuracy saves countless lives on the battlefield and turns him into a legend. Returning home to his family after four tours of duty, however, Chris finds that it is the war that he can 't leave behind.
---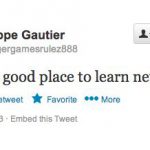 AMERICAN SNIPER 2 (2016)
Chris, Tyler, Biff, and Slizz are back home after their first year away at college. Spoiled by a freshman year of non-stop pussy, how are the guys ever going to get laid if they 're living with their parents for the summer? And how will Chris learn to leave the ghosts of war in the past?
---
AMERICAN SHOOTING (2018)
The American Sniper gang is reunited when a madman begins firing indiscriminately on a crowded shopping mall. Friendships are pushed to the limit during the three-day siege as it is revealed that Tyler is boning Slizz ' mom.
---
AMERICAN SNIPER PRESENTS: PANTY RAID (2020)
Slizz ' younger brother Lil Slizz is a chip off the ol ' Slizz: just starting basic combat training, and a rabid horndog to boot. Only Chris ' dad (Eugene Levy) can provide Lil Slizz the guidance he needs as he tries to lose his virginity amidst a total sausage fest and come to grips with his brother 's death at the mall.
---
AMERICAN SNIPER PRESENTS: OPERATION SIERRA ECHO XRAY (2021)
Embedded deep in the Shiite stronghold of Tehran, Lil Slizz falls "hard" for Lieutenant Lisa Honker, leader of the ultra-hot Toot Troop. But nothing is as it seems in this hellhole, as that nuclear facility was actually a daycare and Honker is actually a lesbian.
---
AMERICAN SNIPER PRESENTS: A.S.S. FORCE (2024)
When the going gets tough, the tough get A.S.S.- the elite Assault Siege Squadron, a black ops outfit led by Lt. Col. Dick Stink. Stink leads A.S.S. to extract the Toot Troop and get them home safely- if the boys can stay focused once all those babes are in the barracks!
---
AMERICAN MEMORIAL (2027)
The widows of Chris, Tyler, Biff, Slizz, Lil ' Slizz, and Honker gather in late May to have brunch. They gaze upon the daffodils and discuss the inadequacy of their Survivors Pension benefits. A kooky VFW employee (Eugene Levy) drinks a glass of pee.