By: Jenny Nelson
2015 Grammys Red Carpet Wins And Fails
The 57th Annual Grammy Awards were this weekend and stars gathered on the red carpet outside the Staples Center in Los Angeles before the ceremony. As usual, there were a lot of WINs ' which we loved ' and, as the night and day after went on, a lot of haters who FAILed. Below is the breakdown:
---
Kim Kardashian
The 34-year-old television star and media mogul drew attention with a new shoulder-length haircut and a glittery Jean Paul Gaultier long-sleeved dress as she sat in the front row watching her husband and fellow celebrity Kanye West perform two new songs on the Grammy stage. Front row at a major televised event, and she gets to be proud of her talented husband? WIN.
Jamie D.
The overworked mother of three took five minutes of her precious Sunday night family time to compose a comment on Kim Kardashian 's instagram that says '@kimkardashian what were u thinkgni that dress does not fit you 're body type at ALL it makes you look so big #WorstDressed." Jamie 's look was a definite FAIL.
---
Pharrell
The 'Happy" singer ditched his Mountie hat for a suit and shorts as he held hands with track-suited wife Helen Lasichanh on the red carpet. What 's crazy is this isn 't the first time he 's worn shorts at an awards ceremony. What is Pharrell THINKING, that by developing a consistent, unique personal brand, he can expect to stay in the red carpet spotlight for years to come? He 's right, which is why this outfit is a WIN.
Ryan V.
The Topeka, KS, native said on Twitter the next day, '#Pharell ur shorts r ugly" placing a hashtag where an @ sign should have been, which is really only the beginning of why this is a FAIL.
---
Taylor Swift
Taylor commanded the carpet in a beautiful blue gown by Elie Saab that was a hybrid between mini and floor length. She 's also a very powerful celebrity with a platinum album and lots of awards, so those things in combination with the pretty dress make this look a WIN.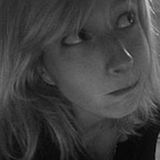 Lisa P.
The high school junior wrote on Twitter, 'taylor look like elsa from frozen go home" and then proceeded to watch and live tweet Frozen, which is not even the Grammys anymore! FAIL.
---
Iggy Azalea
The 24-year-old rapper wore braids on her head and got a lot of flack for it from people on Twitter. It 's cool how if you are a celebrity people talk about you and spend so much time closely analyzing your look. For better or worse, Iggy definitely got something out of this! Which makes this look a WIN.
Reginald M.
The tollbooth operator posted to Twitter a picture of his TV screen paused on Iggy Azalea 's face without any other comment! I think he meant it negatively but taken out of context it could mean anything, like maybe even support! This one isn 't really a fail or a win! Looks like it 's a TOSS UP.
---
Rihanna
Riri showed up in a Giambattista Valli couture gown that got Twitter talking. This dress probably cost a lot of money and Rihanna can afford to wear it, which is cool for her! Also, like Kanye West, she recently collab 'd with a Beatle. WIN.
Chelsey O.
The 32-year-old nurse went on Rihanna 's Instagram to say the singer looks like 'a teenager at a birthday party" and also 'a frully birthday cake" which, sure, are thematically related, but don 't make sense if all components of this comment are meant to be in the same universe because she can 't be a teenager and a cake. FAIL.