By: Spitting Image
Top 5 short content – Stacked images on top of copy
Goldendoodle. Puggle. Two beloved examples of 'designer breeds" ' dogs of different breeds intentionally bred for their specific qualities. So what are the latest, best designer dogs coming out of the woodwork today? Find a comprehensive list of the best of the best below.
---
Miniature German Shnauperd
Miniature Schnauzer and German Shepherd
Loyal, hard working, huge head ' this versatile mix would be great for a family with kids or a family of cops. Will require some brushing and the dog will be treated like a freak by other dogs.
---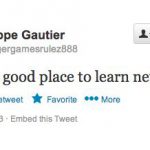 Chiwow Chiwow
Chihuahua and Chow Chow
This small puff ball is a real treat for fur fans. Be sure to keep an eye on how furry it gets, however, as it may overtake the small Chiwow Chiwow and the dog beneath will disappear forever.