By: News
Rick Ross, You Aren't Supposed To Attack People Who Work For You!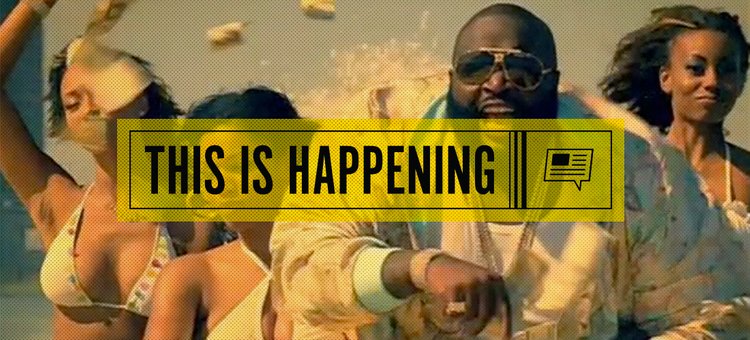 William Roberts, better known by his rap name, Rick Ross, has found himself in jail for the second time this month. Two weeks ago, Ross allegedly pistol-whipped a contractor who was doing work on his property in Fayette County, Georgia. The contractor suffered two chipped teeth and severe neck and jaw injuries as a result. The Metro Atlanta Fugitive Task Force arrested him last night and this morning a judge denied Ross bond. Both Ross and his bodyguard have been charged with kidnapping, aggravated assault, and aggravated battery.
Celebrities acting out and getting in brawls isn 't anything new at all. However, usually when these incidents occur it 's between two big personalities who dislike each other immensely, or anyone and Donald Trump. It isn 't often you hear about someone physically beating up one of their employees. Maybe Rick Ross doesn 't know you aren 't supposed to attack people you 've hired? That 's got to be it, right? Oh god, if Rick Ross thinks it 's OK to pistol-whip an employee, what else does he think it 's OK to do?
Rick, Mr. Ross, I know you 're sitting in holding right now scrolling through the Google alerts you 've set up for yourself, so listen up. Without a doubt, being a boss is difficult, and it can be hard to manage your subordinates. Here is a short run-through of what you should and shouldn 't do to people who you have hired.
Try to avoid holding someone in your house and threatening their safety if they attempt to leave. It might seem that that tactic would establish your authority in the work relationship but it really destroys any sense of trust between the two of you. Plus, there is a high chance once the employee is released they will call law enforcement and you will be charged for kidnapping. Not to mention, it 'll be a whole thing with HR, too.
Be communicative! The only way they 're going to get better at their job is if you are explicit in explaining their duties and give them constructive feedback! If you aren 't impressed by the work they are doing, set up a time to explain to them your expectations for the position. Nine times out of ten, errors at work are a communication issue, not a lack of effort.
Pistol-whipping someone is not the most effective way to express your frustration. It isn 't unusual to want to pistol-whip a coworker or inferior at work, but I cannot emphasize enough that is really does more harm in the workplace than good.
Accidents do happen with people you work with and even the most efficiently run places have mishaps. The key to minimizing the effect of them is admitting to mistakes,and taking action to correct them. So, for example, if you were to pistol-whip a worker of yours and chip both of their front teeth, the next step would be to immediately apologize and help them find a cosmetic dental surgeon. Don 't wait two weeks after the incident, after you 've forbidden them from leaving your house, and hope they just forget their two front teeth are broken in half. This lessens the likeliness of them suing you for medical costs and charging you with aggravated assault.
I know, Rick, that this is a lot to grasp, but if you can remember some of these points, it 'll really improve your work relationships and hopefully, maybe, keep you out of jail.