By: Nate Dern
Pamela Anderson Naked On Flaunt Magazine Was All The Excuse FOD Writer Matt Klinman Needed To Send A NSFW Email
Pamela Anderson, the 48-year-old former Baywatch star, appeared naked on the cover of Flaunt magazine, photographed by David LaChapelle. See below for the magazine cover pic. But the real story here is that FOD writer Matt Klinman used this as an impetus to send a very NSFW email out to the entire office.
FOD writer Matt Klinman wasted no time taking advantage of the fact that this was a trending story and that he works at a comedy website whose raison d' 'tre is creating content about trending internet stories and where rules about professional decency are lax under the guise of satire, and sent the following email out to the entire office:
Except the actual image was even more graphic. We 've added a censor bar over Pamela Anderson 's boob nipples and cropped the photo to not show Pamela Anderson 's vagina area, all of which were visible in the original email.
This is an image of Matt Klinman:
Seven minutes after the email was sent, FOD senior writer Pat O'Brien, who holds a position of authority in the FOD NYC office, was the first to reply:
The email thread appears to have come to an end with senior designer Natasha Fedorova expressing her disapproval, again in image form, with the presumably joking indication that Matt has been reported to HR: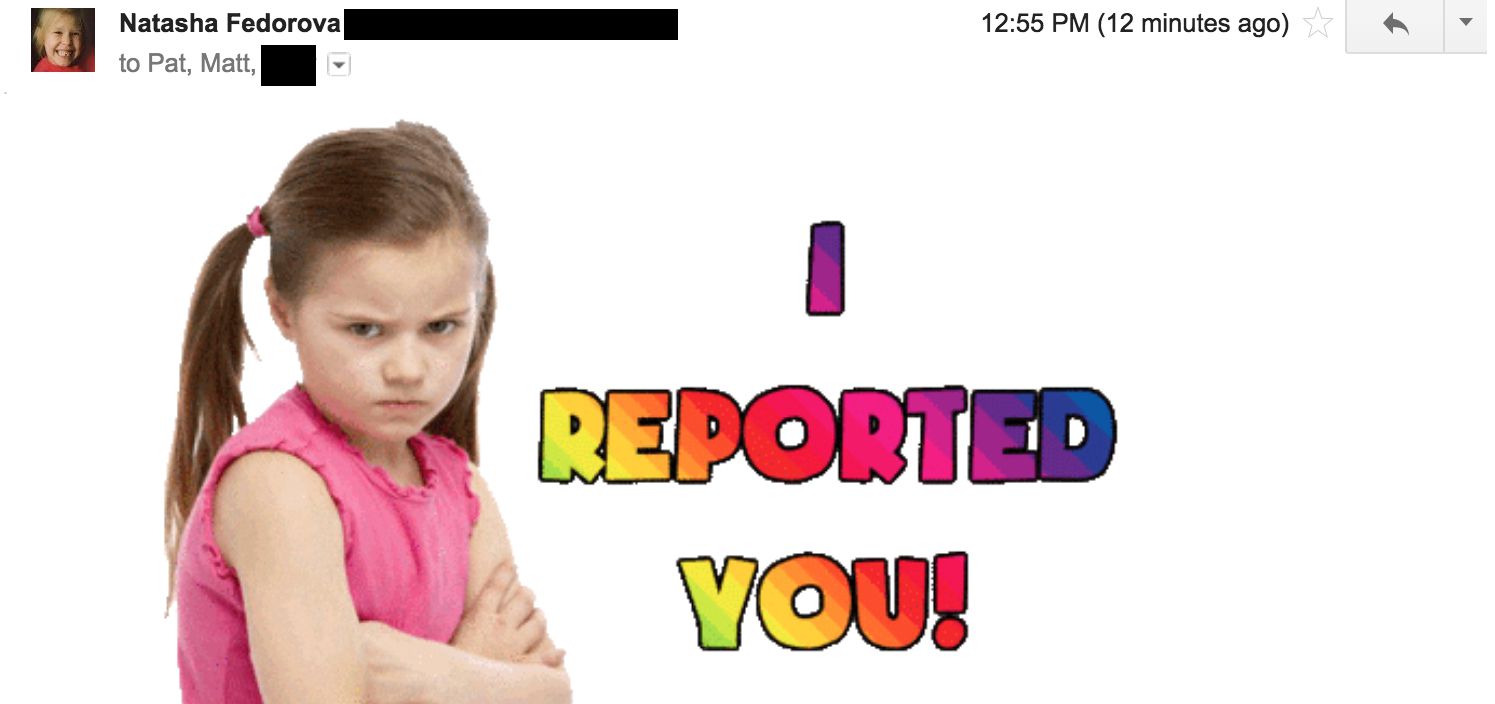 Thank you for tuning in. Updates to the email thread and/or Matt Klinman 's employment status will be updated as the day progresses.