By: Ben Wietmarschen
8 Things You Might Have Missed From NFL Week 3
---
1. Ben Roethlisberger injured his knee and will be out at least four weeks, giving Steelers ' backup QB Michael Vick his 14th 2nd chance at turning into a legitimate starting quarterback.
The NFL has been obsessed with figuring out how Michael Vick can become a productive pocket passer. The plan now is to keep trotting him out there until his signature speed, the thing that made him interesting to watch, and good, in the first place, has been sufficiently age-deteriorated, forcing him to stand in the pocket and make throws like a real quarterback.
---
2. Ravens start 0-3 for first time in franchise history and have been held hostage by a hysterical Ray Lewis for the last 24 hours.
After losing their third straight game at home to the Bengals, the Ravens headed into the locker room with their heads hanging. Little did they know they 'd all be held hostage by a loudly screaming and bloody-knife-wielding Lewis, who was wearing his full uniform and pads from when he last played in 2013. He told reporters after the game that he was heading into the locker room to lift the team 's spirits and to stab a few of them.
Lewis is known for his rousing pregame and halftime speeches, so you can imagine how powerful one of those would be when he has a knife and has armed guards at all the exits.
---
3. Peyton Manning stays undefeated but refuses to tell anyone how he feels 'hurty all over"
The 39-year-old Manning is playing well but is also clearly moving like someone who is 99% sore muscles, bruised bones, and strained tendons. Too proud to tell anyone that he is achy all over, it 's just a matter of time till Peyton gets a big enough ow-y and his wife makes him stay home from work for once.
---
4. The Eagles get their first win of the season but forgot that they promised a catch with the Pope and now he 's headed back to Italy.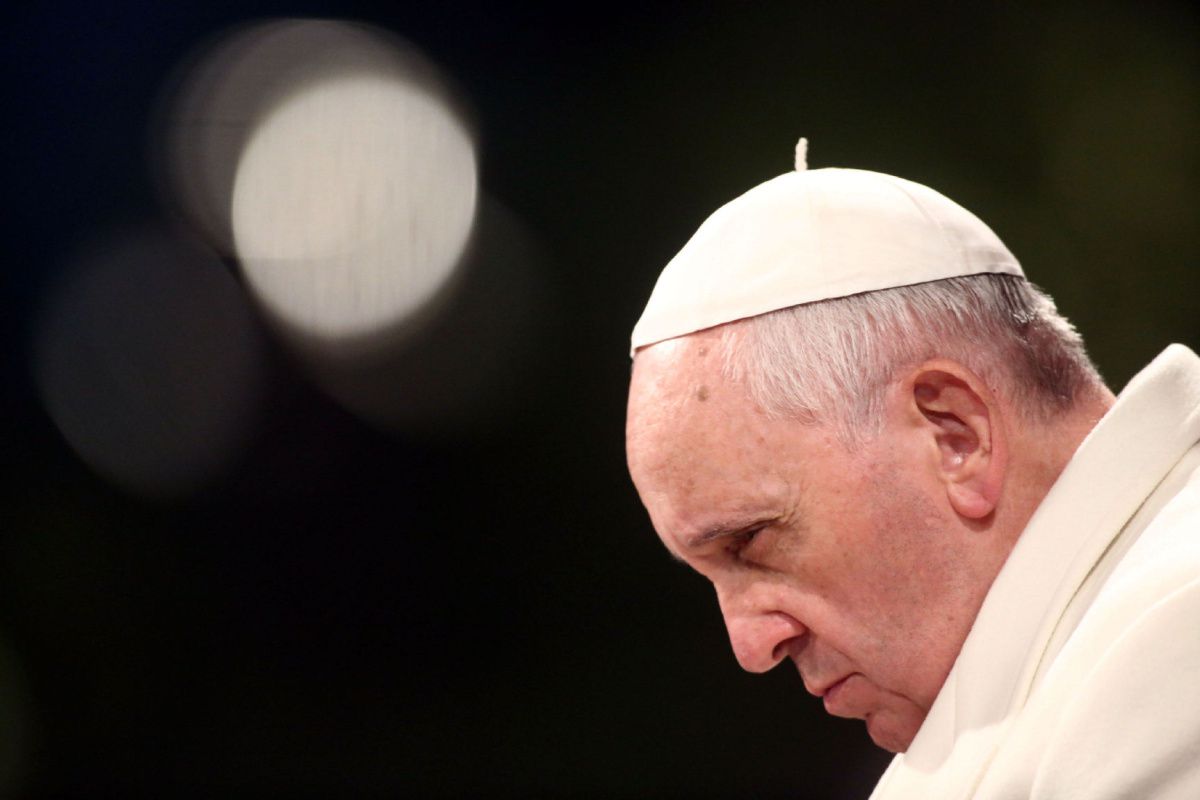 The Pope waited at the 50-yard line of Lincoln Financial Field for three hours on Sunday. Hoping to, as he said, 'Run a few routes, I don 't know, maybe throw some pads on and do some tackling drills. I just wanted to get in there and mix it up with some of my favorite Eagles players ' I 'm talking Kiko Alonso, Connor Barwin, Zack Ertz, all those guys '"
Pope Francis continued, 'I don 't want to make a 'Hail Mary ' joke here. It 's too obvious and I 'm more of a fan of smash-mouth, battle-in-the-trenches football. That spread offense shit is for lame pussies. Don 't print that or I 'll kill you. Where 's my hat, I gotta get out of here. Philadelphia 's making me mean."
---
5. Game commentators get plenty of chances to meet their required allotment of mentions of the NFL 's new concussion protocol.
The game announcers have been contractually obligated to pounce on any chance of mentioning the NFL 's new concussion protocol that the teams are employing this season for anyone who has suffered any degree of head injury. Luckily, there have been loads of head injuries that make the quota for mentions easy to meet.
---
6. Cam Newton says he was told by veteran referee Ed Hochuli that Newton was 'not old enough" to get a roughing the passer call and also that Hochulli 's shirt was 'not big enough" to contain Ed 's 'beef"
We were able to get our hands on the complete on-field transcript:
Cam: Hey ref, why didn 't you throw a flag there? It was clearly roughing the passer.
Ed: You 're not old enough to get that call.
Cam: What does that mean?
Ed: My shirt 's not big enough.
Cam: Then wear a bigger shirt! Why didn 't you call roughing the passer?
Ed: Too much beef.
Cam: Wait, what?
Ed (flexing bicep): I got da beef!
Cam: What in the world '?
Ed (biting bicep): Kiss m 'beef!!!!!
Cam (acting all like 'whaaa?"): Ummmm, OK, you 're normal '
---
7. Brandon Marshall makes self-proclaimed worst play in NFL history in order to get Jets a loss and return locker room to normal, tragic feel
Jets players were too happy and it was freaking them all out. Team leader that he is, Marshall stepped up and did something about it.