By: News
A Brief Cataloguing Of All The Articles That Made The Same Taylor Swift + Calvin Harris Joke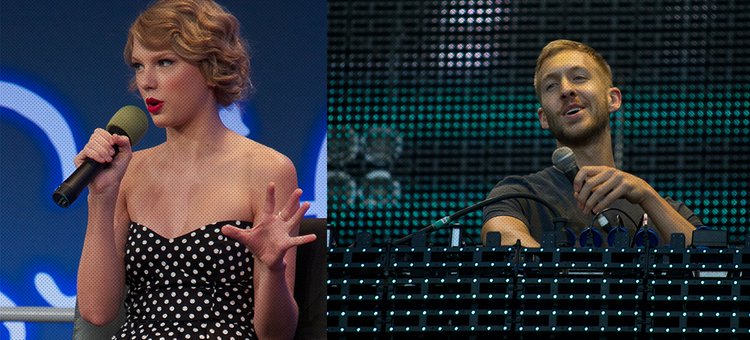 This weekend the news broke that the beautiful blonde songstress gazelle Taylor Swift and DJ hot boyf Calvin Harris might have split because of Harris ' visit to a Thai massage parlor where he MAY HAVE received a happy-ending massage. For our innocent readers, a happy ending is an HJ, and an HJ is a hand job, and a hand job is when you kindly jack off someone else.
And what we witnessed was a joke so easy to make that literally every person on the world wide web made it. First, we got our slew of articles and tweets calling this breakup an unhappy ending.
But please, don 't think we 're making fun of all these important articles. Honestly, it 's beautiful just to be so passionate about making content and invested in the relationships of people so beautiful they aren 't legally allowed to be in the same room as us.
These are just a few of the headlines and none of the 2,000+ tweets out there. Isn 't that beautiful?
So we got people tossing out the old unhappy ending pun, but then some brave content soldiers came through and provided us with the actual breakup songs Taylor Swift has not even released. We were one of those soldiers! Yes, we at Funny Or Die! Look at our Instagram post below!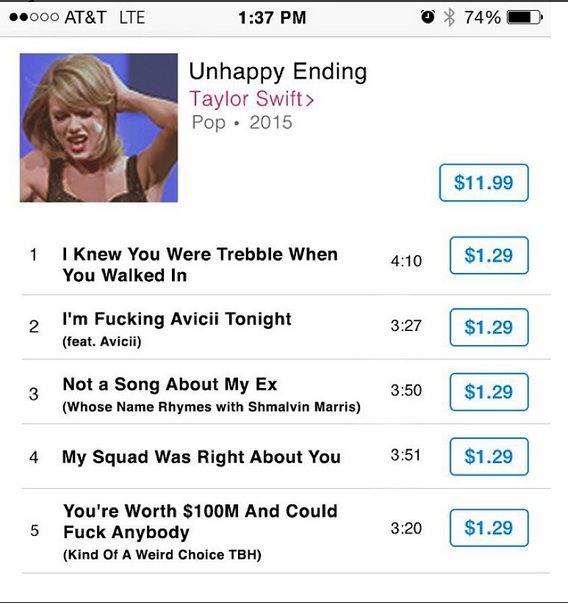 Lucky for us, though, because Calvin Harris, yes THE Calvin Harris this article is about, tweeted to silence the rumors. And yes, THE Calvin Harris also couldn 't help but slip a pun in. And that 's what really makes content creation worth it. We 're all on this Earth together, just tryna push out the next hot pun about the newest hot story.
It's not going to be a 'happy ending' for everyone I sue for defamation of character for all these bullshit stories bye bye

' Calvin Harris (@CalvinHarris) October 12, 2015