By: Mike Scollins
How To Carve A Pumpkin You Can Have Sex With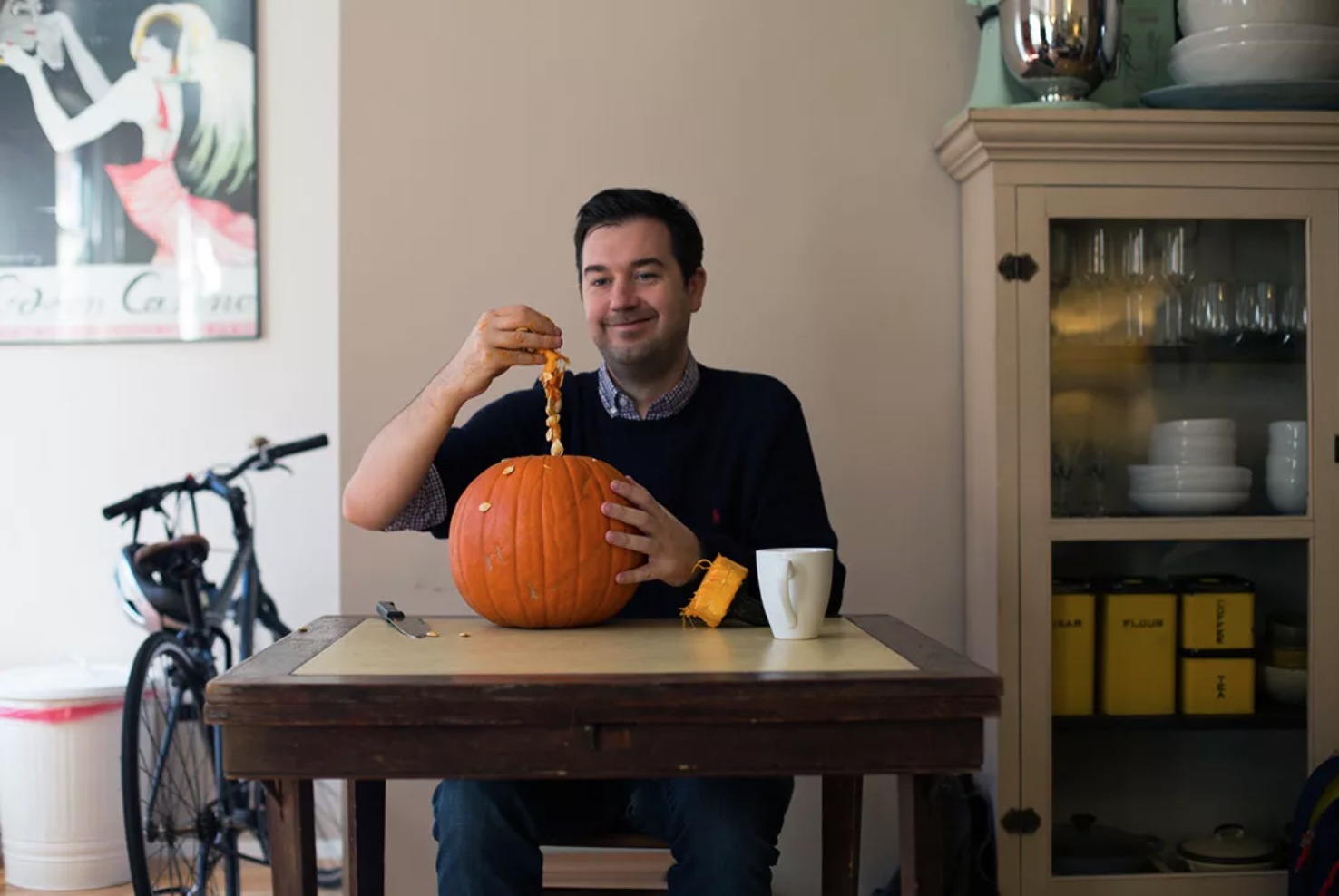 Pumpkin carving is as time-honored a fall tradition as hot apple cider and turning leaves. But if there's one feature most carved pumpkins severely lack, it's a hole you can fuck. Usually they've got like a ghost face on 'em ' or a witch face on 'em ' and, yeah, they're fun to look at but they're almost impossible to put your dick in.
Spend a crisp autumnal night nutting into a pumpkin by following these simple steps:
---
1) Cut a hole in the top of the pumpkin. It doesn't matter the size cause this is NOT the hole you're gonna fuck.
---
2) Take in the smell of the pumpkin while you can cause it's about to smell much worse in here.
---
3) Scoop out that gross goopy stuff in the pumpkin but NOT ALL OF IT. Trust us that you're gonna want some of that gross goopy stuff.
---
4) Turn on Netflix, go to Thrillers and put on Wild Things.
---
5) Now that you're hard, you're ready to measure the girth of your penis. Length is irrelevant so only measure that if you're curious.
---
6) Once you have the girth of your penis, match it up to one of the pumpkin carving patterns found here.
---
7) Print out the pattern and put it on your pumpkin.
---
8) Carve along the dotted lines to make your 'Glory Hole." Call it a 'Gory Hole" if you wanna feel more festive.
---
9) DO NOT PUT A LIT CANDLE IN THE PUMPKIN!!!! THIS IS TRADITIONALLY SOMETHING THAT HAPPENS WHEN CARVING PUMPKINS BUT NOT THIS TIME!! TRUST US!!
---
10) Tell your pumpkin she's really cute but she'd be a lot prettier if she smiled a bit.
---
11) Place penis in hole and just go to fucking town on that gourd. (Aren't you glad you saved those pumpkin guts?!)
---
OH SHIT WE FORGOT STEP 1 WAS 'LOCK THE DOOR!" GO BACK AND DO THIS FIRST!!
---
13) If you forgot the 'lock the door" step, make your fuck pumpkin into a pie for your roommate so he forgives you.
---
Originally published October 2014