By: Jason Flowers
Top Five Halloween Sandwiches
No one can deny that Halloween is a candy-centric holiday. However, these five sandwiches might soon have us all screaming a different tune ' one deliciously shoved between two slices of bread.
---
Open-Face Turkey Sandwich On Whole Grain Wheat With Caramel-Covered Apples, Candy-Creamed-Corn, And Fresh-Crushed Smarties
Evoking the crisp, autumnal sugar coma that comes only after a night of trick-or-treating, this sammy has quickly emerged as a Halloween staple ever since being prominently featured in the direct-to-DVD sequel 2 Hocus 2 Pocus.
---
Short Rib Bahm Mi With Fire-Roasted Skittles Served On Top Of A Jason Mask With Apple Cider 'Enhanced Au Jus
What 's truly frightening is how fast this slow-cooked pork masterpiece will make your mouth water. And though the Skittles are heavily infused with rosemary, you lose none of that classic rainbow taste.
---
Unopened Variety Pack Between Two Slices Of Bread
Two-hour waits are the norm as foodies from around the globe line up to taste the latest creation of celebrity chef David Chang.
---
Airhead-Marinated Kobe Beef Sliders Loosely Tossed Inside A Novelty Pumpkin Bucket
Peter Travers of Rolling Stone gave these mini sandwiches four stars, calling them "a surefire Oscar contender."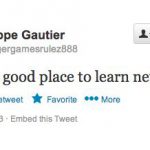 ---
A Skull With PB&J Dipping Sauces
Too spooky. Do not eat.
---
Sandwich Artist: Danielle Massie