By: News
Ariana Grande Schools Radio Hosts And Makes Them Look Dumb On Their Own Show
Like her or not, Ariana Grande has a demanding job. She 's constantly performing, recording new music, on tour, doing interviews, and finding time to don seriously vertically impressive hairstyles. But she added one more thing into her busy schedule this past week and that was educating some morning zoo crew radio hosts on California 's Power 106 FM about sexism and misogyny.
To sum up, here is a slowed down re-enactment of the hosts ' male fragility shattering into pieces.
And here is Ariana Grande employing her best acting skills, pretending that she cares about their hurt feelings when she calls them out.
And then a bazillion mics were dropped.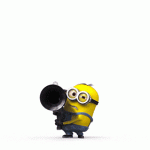 Sorry, dudes! But sometimes you need a little tough love from a tiny gal like Ariana!