By: News
Ted Cruz's Christmas Comedy Video Will Ruin Your Holidays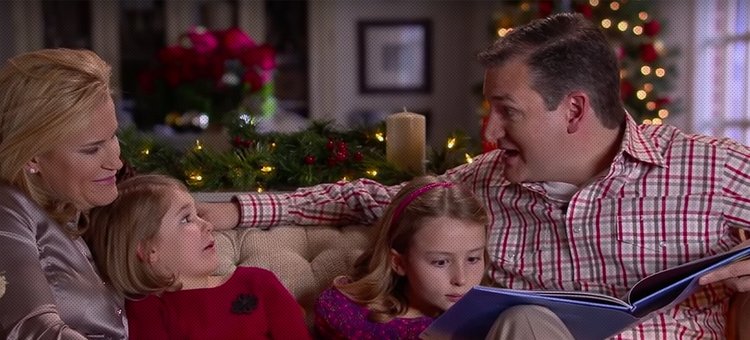 It 's never easy to see someone do your job better than you. Here we are trying to run a comedy website and Ted Cruz comes out of left field and drops this comedic masterpiece. Oh wait, did I just type "comedic masterpiece?" I meant video nightmare.
Did I say he was doing our job better than us? I meant that he 's stripped this holiday and our world of fruitful meaning and hope.
For Christmas, if we all wish this video into the depths of Hell, maybe, just maybe, it 'll come true.