By: David Guzman
The 8 Most Impressive Features Of The Obamas' Post White House Home
After President Obama leaves the White House, he and his family will be moving into a 9 bedroom home in a wealthy D.C. neighborhood. Take a look at the stunning features of this exclusive residence!
---
1. Spacious Kitchen With Kitchen Island
This wide kitchen features a kitchen island with an oven and sink topped with grey marble.
---
2. Living Room With Kitchen Island
This sizable living room with a kitchen island is perfect for relaxing in and prepping family dinners.
---
3. Master Bedroom With Kitchen Island
With hardwood floors, a walk-in closet, and a kitchen island, all they would need is a stove and this master bedroom would make a great spot for preparing Thanksgiving dinner.
---
4. Top of the Landing With Kitchen Island
Whether you 're on your way up or down the stairs of this two-story home, you can stop off and make a few sandwiches.
---
5. Guest Bedroom
We know Michelle 's mom will be staying with them, and we bet she 'd love this bedroom with it 's own adjacent office.
---
6. Veranda With Kitchen Island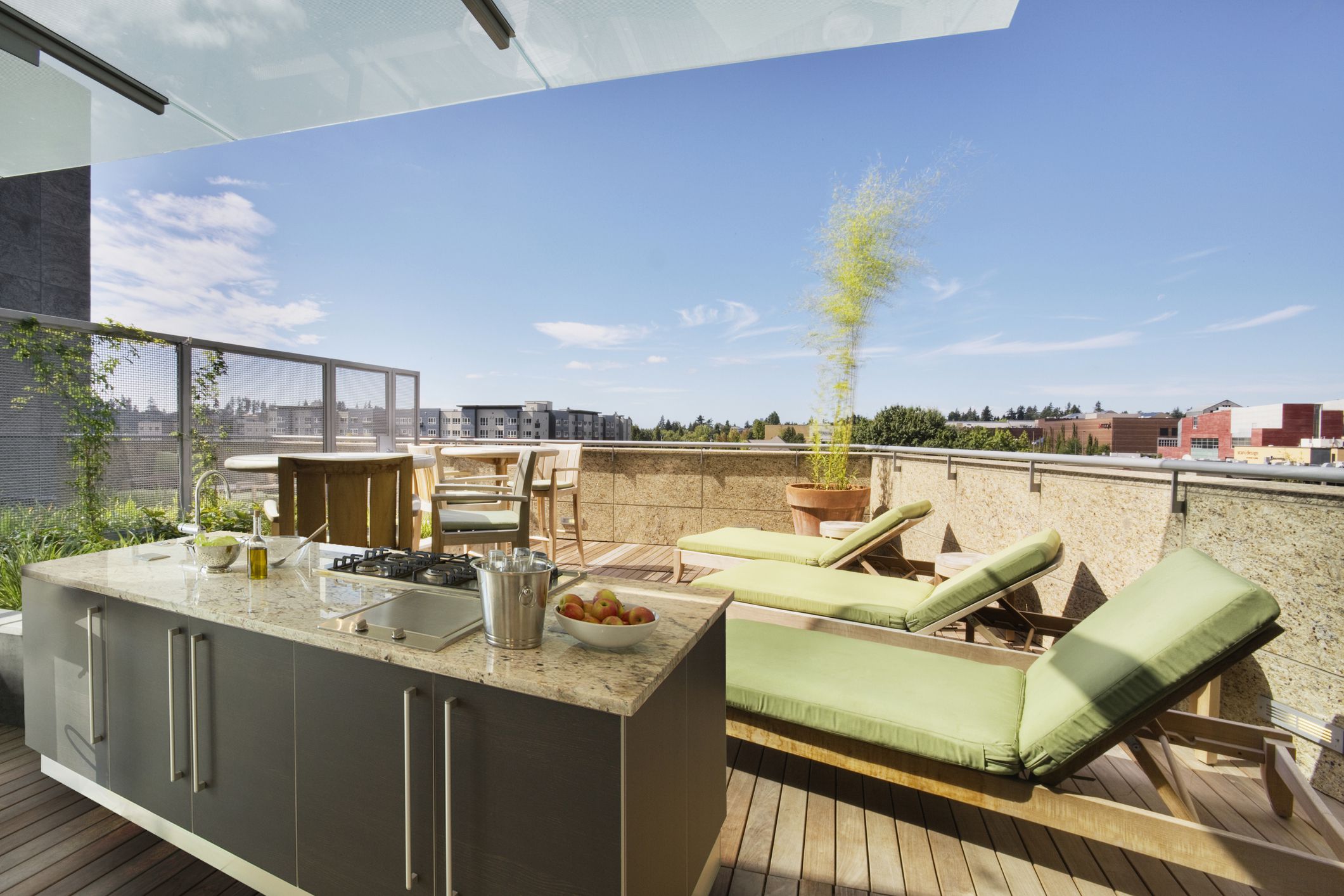 Whether it 's a hot summer night or a cool spring weekend, we bet you 'll find the president enjoying some fresh air and reading favorite book at the kitchen island on the veranda.
---
7. Two-Car Garage With Kitchen Island
With Sasha turning 16 soon, we wonder who in the family is going to keep their car in the garage next to the kitchen island!
---
8. Fire Pit With Kitchen Island
The expansive home is in a neighborhood with many other D.C. notables, and if the Obamas are having any of them over, the night is sure to end up here!