By: Ben Wietmarschen
Will Daenerys Win The Game Of Thrones This Sunday?
Throne fans have a lot of questions on their mind this week but one question looms largest: Will Daenerys end up scoring enough points to win the game of Thrones on Sunday?
Or will Jon Snow win the game with a late push to the finish line? Or maybe Margaery might come out of nowhere! Or what about Bran pulling out an upset? Or Sansa? Or, Oh My God, what if Arya won the game of Thrones? A win at such a young age would be unprecedented! Sandor Clegane could win even though he 's a heavy underHOUND, if you 'll pardon the pun (Honestly, I only put him in there to use the pun. Clegane WILL NOT win the game of Thrones).
Can you even believe this year 's game is almost over? It might go to overtime but that almost never happens in the game of Thrones. It 's been an especially wild game this year, even compared to the last couple years ' games.
Remember the first game of Thrones when it looked like Joffrey was going to win for sure and then, out of literal fire and ash, Daenerys pulled off her now-signature here-come-the-dragons move and was crowned the winner? Remember that? Such an epic game of Thrones!
To recap for you rookie gamers, here is the list of winners of past games of Thrones:
The first game – Daenerys
The second game – Old White Haired White Walker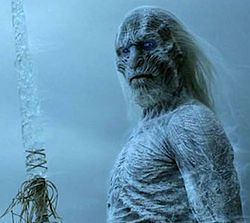 The third game – Daenerys
The fourth game – Tyrion
The fifth game – The High Sparrow
The sixth game – ??????
And Daenerys is a heavy favorite to win again on Sunday and complete a Jordan-esque three-peat (She is the mid 90 's Bulls of this game, after all).
On the other hand, I 'm certainly not gonna put money on anyone! I learned my lesson when I took early odds on Stannis, which at the time seemed like a solid bet. He had Melisandre literally birthing killing machines, how could he lose?! It was a stone cold lock. But, that 's how the game works. Sometimes it looks like a sure thing that one person is gonna win the game of Thrones and then all of a sudden someone else kicks hard to the finish line, scores a buttload of points, and wins the title.
For instance, I know there 's not many people who want to see the trophy for the winner of the game of Thrones to go to Cersei, but it could! She 's been counted out before and always ends up in contention.
On the other side of the coin, Brienne has a chance! How cool would that be, seeing Brienne of Tarth cross the finish line first with enough points to win the game of Thrones? Would be bad ass and truly an inspiring story for future generations.
And that brings up another question: how many points will it take to win the game and who is winning the race going into the final lap this Sunday? Obviously, again, Daenerys has so many points, like hundreds of points. But remember at the start of this year 's game when Jon had literally ZERO points (he was dead) and now all of a sudden he 's clipping Danny 's heels in second place, just a few points behind?! And remember when Tyrion had only 1 point (he was sentenced to death)? And now he 's in the top 10 every week?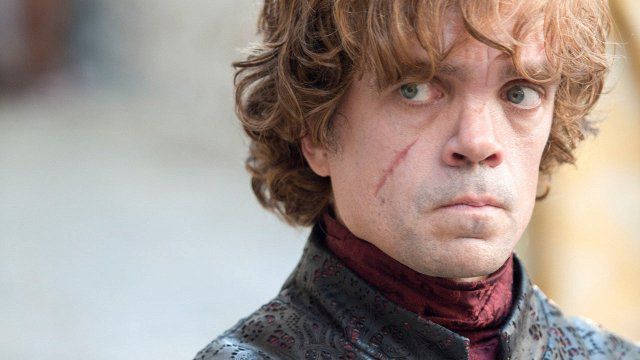 Not to put the cart before the horse, but what about the end of the year awards too? Here are my picks:
Defensive Player Of The Year: Arya Stark (A girl knows how to stay alive)
6th Man Of the Year: Podrick (trying to win for 3rd year in a row!)
Comeback Player Of The Year: Theon Greyjoy (Yeah, Jon Snow came back from death but, let 's be honest, death can 't hold a candle to where Reek came back from)
The Ned Stark Memorial Heart and Hustle Award: Davos Seaworth (Poor guy 's been handed quite a few lemons)
The Catelyn Stark Memorial Baddest Bitch And Don 't Care What People Think About It Award: Torment Giantsbane (Male Willings can be bad bitches too)
The Joffrey Baratheon Memorial Sneakiest Little Stinker Award: Margaery Tyrell
Who do you think will win the game of Thrones on Sunday night? It could be literally anyone! My only hope is that it 's a clean game, a close game, and that nobody gets hurt.