By: Funny Or Die
This Woman Summoning Whales With A Flute Raises A Lot Of Questions
It was a donkey in a children 's movie that said "life, like an onion, has layers."And it must be noted, so does this video of an athletic aquatic flautist who has a special someone come and visit her mid-ride.
Congratulations, you 've made it past the first layer of this video, which was watching it. But now we have to break it apart critically and spiritually. Right off the bat, here are some observations and questions.
She is so confident in her ability to paddle board, an "activity ' that requires very good balance, that she is adding a symphonic band solo to the sport. Seems like a major brag.
Viviana Guzman 's nickname is "FluteQueen"which only a certain type of woman to pull off. Props.
Do whales enjoy flute music? All woodwinds? How do they feel about brass or trap music? Does the sea air harm the instrument?
There are so many birds, plus this whale and I 'm wondering if the animal kingdom is maybe staging a coup on these two women?
Or is Viviana and her gal pal, the other woman on this Godforsaken earth who also plays flute and paddle boards, trying to summon these water and sky creatures for evil??
Wearing a GoPro is a lifestyle.
Did homegirl drop her flute in the ocean?!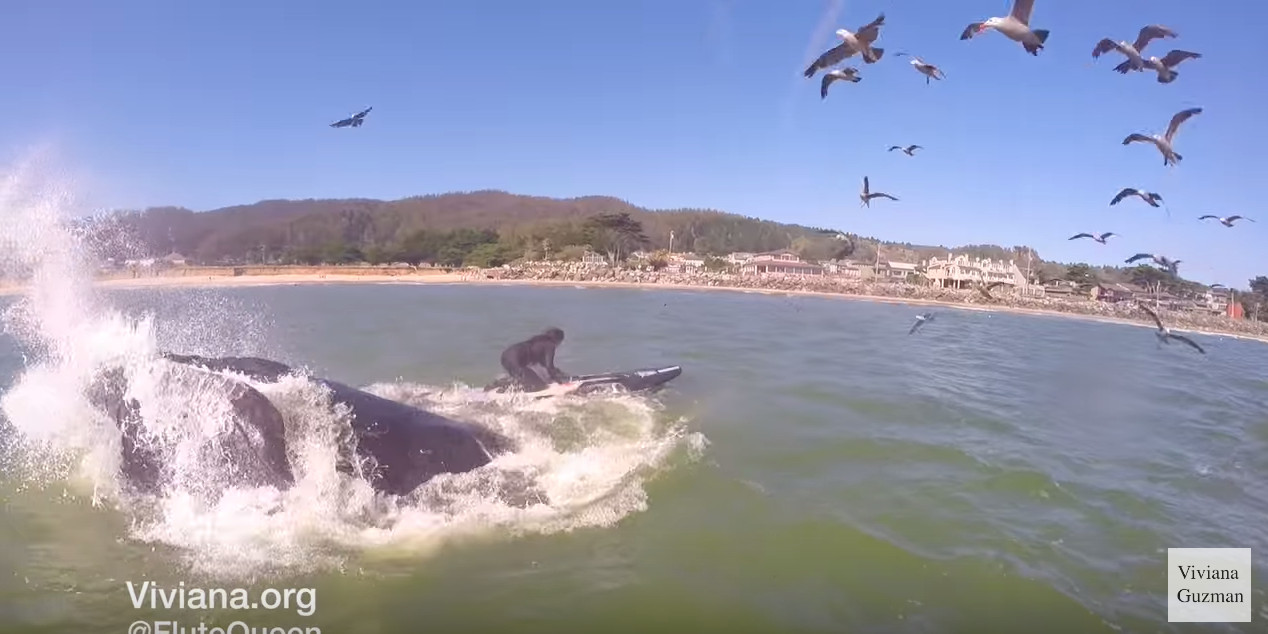 Okay it seems like I 've maybe added more layers onto this video than we started out with. The only way to mend this stressful situation is to relax by watching Viviana "FluteQueen ' Guzman play her mystical siren whale song.
Alright, so we are back at square one. Still stressed, confused, yet also impressed. That 's a trifecta of emotions. And perhaps that is all we can hope to accomplish with her highness, The FluteQueen.