By: Carrie McCrossen
Open Letter To George Soros Regarding Payment For Protesting Trump
Dear Mr. Soros,
Thank you for hiring me to march in the Women 's March on Washington! It was a fantastic opportunity for me, a 30-something woman who is looking to break into the liberal-for-hire market. I hope you will keep me in mind the next time you hire hundreds of thousands of people to march for a cause that you and only you, George Soros, care about.
Might I also say, I was impressed by the diverse "cast ' you were able to assemble. There were times during the march when I looked around in awe- every age, race, gender identity and sign pun skill level seemed represented in the people around me. I was moved. But then I remembered, these people are not part of the diverse tapestry that defines our American experience, they are the hand-picked day-laborers George Soros chose to play "activists ' in this, his latest and greatest liberal floorshow.
And some of the marchers seemed to have such conviction! Where ever did you find them? (I suspect a BFA program?) Looking into the crowd, you would almost have thought that large swaths of the population were troubled and disappointed by the racist, misogynist, crude and offensive behavior of our national embarrassment- I mean President. Which of course they are not. So where did you find so many convincing actors? Breakdown Services Ltd?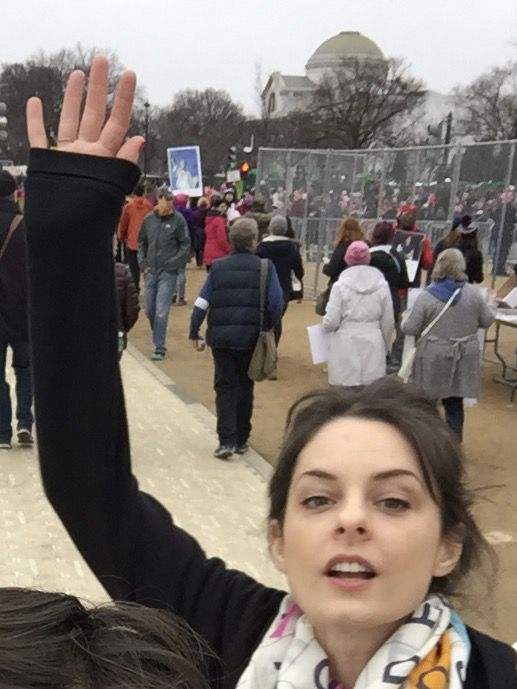 So, thank you again for including me in your extravagant hoax. I hope you achieved your intended result, which I can only assume is a desire to watch the world burn. And burn through your cash! Speaking of cash ' how does one receive payment? Should I invoice you directly or will you be sending me paperwork?
I 'd prefer to have the payment sent to my manager, Eloise Shumpkin. She reps me for all my crisis actor work. Now that I 'm branching out into paid activist appearances, what 's next? Fake news stock image. A girl can dream, right?
Sincerely,
Sue M.