By: Janine Annett
Five Republicans You Might Consider Boning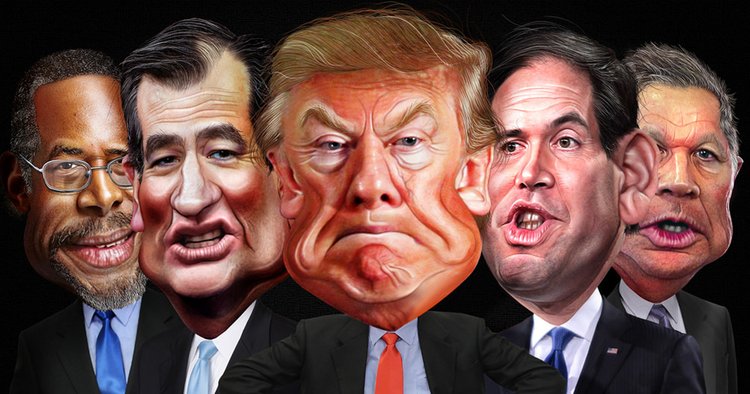 First of all, let me say that I don 't presume to know your gender or sexuality, dear reader. So, number one, please interpret the term 'boning ' however you please. Number two, if you happen to be gay, and get one of these Republicans to have sex with you, as far as I 'm concerned, you get bonus points. Now, without further ado, here are five Republicans you might want to consider boning:
---
Paul Ryan
He 's probably the most decent-looking Republican you 're going to find. Of course, I 'd never stoop to evaluating someone (or his or her political beliefs) based solely on looks. There are other reasons to consider doing it with Paul Ryan – namely, that you might get a free copy of Atlas Shrugged. Who doesn 't want to get laid and get a free book?!
---
John McCain
This 'moderate Republican ' has been speaking out against many of Donald Trump 's statements and policies, plus McCain did 'unendorse ' Trump after Trump made remarks about groping women. Although he is partly to blame for giving Sarah Palin a wider audience, I actually admire the fact that he 's not afraid to break with the party line. So I say give him some lovin '.
---
Kelly Ayotte
I really wanted to include at least one woman on this list, for the sake of equality and diversity and sexual preferences. Kelly Ayotte was ranked Number 1 in Newsmax Magazine 's '25 Influential Women of the GOP. ' She 's 'New Hampshire 's first female attorney general ' and frankly, I think your choices of finding female Republicans are slim. It 's either Kelly Ayotte or some skeletal blonde lady. Besides, she apparently 'delivered an impressive performance in the upper chamber ' so maybe you can deliver an impressive performance in her upper chamber.
---
John Roberts
Chief Justice John Roberts once signed a legal brief urging the court to overturn Roe v. Wade, and he 's supported abortion restrictions. If you 're a female of child-bearing age, you should have sex with him while you 're ovulating, get pregnant, and then see what he wants to do about the situation.
---
Donald Trump
Just think about it for a minute. If you you 're not scared of a little pee, you might be able to coin some kind of neologism for a sexual act, like how Dan Savage came up with the word 'santorum". You could probably also see if you can give him a special pet name. I 'm thinking something along the lines of T-Rump, but be creative!