By: Tragic Relief
Literal Insider's Guide to New York City
1. City Vibes
Tourist Trap: Times Square
To a tourist who 's never been, Times Square 's flashing lights might prove an irresistible draw. But wade through the clogged frenzy and you 'll be pleading for a stress-free alternative. Times Square? More like a square time!
Insider Alternative: Your Room
As you miss out on nothing but headaches by forgoing Times Square, you can feel uniquely at ease staying put in your room as an alternative to it. Don 't expect to find savvy insiders skipping out of their apartments to be there.
2. Green Respite
Tourist Trap: Central Park
Tourists swarm Central Park like there were no other parks in the city. When you live here long enough, you 'll need a getaway that isn 't flooded with tourists getting away. Over it!
Insider Alternative: Your Room
Insiders know better than to expect peace and quiet beyond the confines of their room, where they 're free to take in nature by opening a window at their leisure.
3. Shopping
Tourist Trap: Macy 's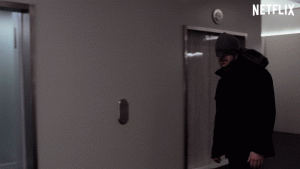 Peruse overpriced garb with other clueless tourists at this tired department store. Pass!
Insider Alternative: Your Room
Beat the crowds on Fifth Avenue by transcending material wants. Purge all inessential belongings, cleansing your room and spirit of their toxic baggage.
4. Sightseeing
Tourist Trap: Empire State Building
The skyline view might make for an obvious Instagram opp, but it 's not worth the stress of quietly standing by people in line for an hour. Next!
Insider Alternative: Your Room
Skip the lines by recognizing essential sights right in front of you, like discolorations on your room 's newly bare surfaces. Black patches could indicate a toxigenic species of mold, posing a health risk if you don 't eliminate every trace.
5. Romantic Evening
Tourist Trap: Serendipity III
Hot date? You won 't be turning on anyone with the played-out pick of dessert at Serendipity III. We 've had our fill, so to speak. Check please!
Insider Alternative: Your Room
Think before throwing out a suggestion to your Tinder match. Namely, think about your many defects, and ask yourself if it 's worth subjecting anyone to them. Use a hand mirror to catch another glimpse of your bald spot. How long has it been since your last relationship? Reflect on your ex 's recent attack of you on social media, apropos of nothing, and speculate on defects you 're not even aware of. But don 't mope. Channel it all towards an affirmative goal: quelling romantic hope so you can focus on mold. For every black patch you scrub away, several more seem to grow. Sometimes, you could swear, they call out to you.
6. Feels
Tourist Trap: Broadway Play
When it comes to soaring spectacle, a lavish Broadway production is hard to beat. Unfortunately the only show with real buzz is Hamilton, and it 's sold out until the end of time. Ha!
Insider Alternative: Your Room
Create your own cathartic thrills by peeing only when your roommates are out of the apartment, holding it in for hours to avoid them. If they should ever offer you a ticket to Hamilton, let them off the hook and decline. They 'd resent you for taking them up on it, inviting you clearly out of pity as all you do is scrub and run from mold now.
7. Nightlife
Tourist Trap: 1 OAK
Tear up the dance floor with Manhattan 's elite at this happening spot. But while you 're doing that, wonder whether you 're the only one not having fun, causing you to feel more alone than if you 'd stayed in by yourself. Oof!
Insider Alternative: Your Room
Tear up the floorboards to ward off mold as it chases and berates you. Ultimately accept that you can 't outrun it, that it 's part of you now. Give yourself over to it and howl with ecstatic relief, unshaken by the intrusions of your roommates and paramedics.
8. Where to Stay
Tourist Trap: Midtown Hotel
Tourists and their midtown. SMDH!
Insider Alternative: Your Room
Things don 't go the way you dream they will. As a seasoned insider, you no longer hope for the brownstone in the heart of Manhattan. You learn to make the most of other living situations, like a hospital in the mountains of Tennessee. And sure you may have transmogrified into mold, but your parents and doctors leave you alone as long as you pretend not to think that anymore. This grants plenty of time to proliferate along the floor and walls. Point is, contentment comes from within. So stay inside ' there 's nothing good out there.