By: A Fish
I Can't Believe I Fell For The Ol' Hook-On-A-String-Inside-A-Piece-Of-Food Trick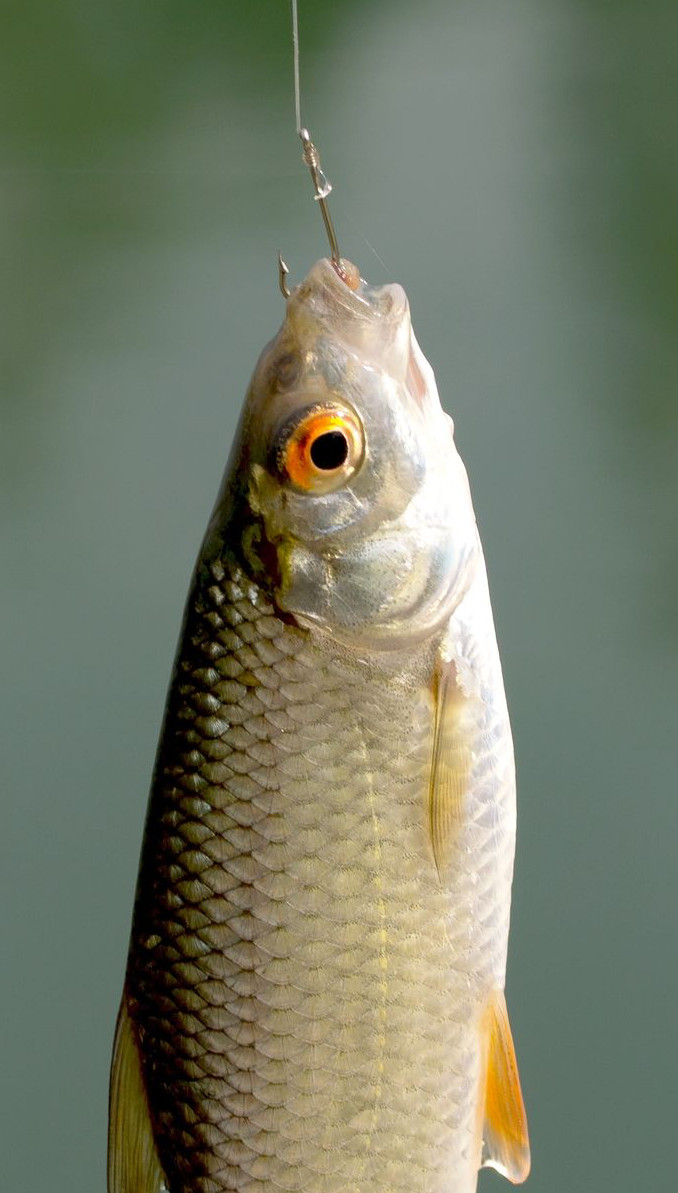 Well, I 've really done it this time. Screwed the pooch, as it were. Insofar as a fish and a pooch can screw. Sorry, I should back up – I 'm a fish.
I spend most of my time chilling in the ocean. Unless the water warms up a little bit! Ha ha, that 's a little fish joke, about being cold-blooded. But if you 're looking for something really cold-blooded, you should read my divorce settlement! But I should back up. I 'm divorced.
I was swimming along, minding my own business, although as a fish, 'mind ' and 'business ' are negligible concepts. You know when you see one of those light-up news ticker things, like in Times Square or something, but it 's malfunctioning, and it 's just a scrolling stream of odd red characters? That 's what my train of thought looks like. And my business mostly consists of seeing objects underwater and either swimming toward them or away from them.
Anyway though, on this particular day I was paddling along, and what should I come upon in the water but a tasty morsel of food! Is this my lucky day or what! I swim all the time – I 'm in great shape by the way – and I always end up having to like pry tiny bits of food out of a frog 's ass or out from the middle of a bunch of mud, using only my lips. Then I just find, suspended in the water, a choice tidbit? Looking back, I realize it was too good to be true. And like finding a dollar in a pile of dog turds, if it 's too good to be true then something stinks! I hope that 's a clear enough land-borne analogy.
I circled the thing a couple of times, and had pretty much decided it was no good, although it smelled good, insofar as a fish can smell. But it was just hanging there, lifeless. And then it MOVED. It jumped slightly, in only the most enticing manner 'I was hooked. Well, not yet! Not to give away the ending.
But at that moment, I remembered the words of my dear Papa, he said Dave (my name 's Dave), as long as you live, you should never, EVER, ever fall for the Ol ' Hook-On-A-String-Inside-A-Piece-Of-Food Trick, because if you do, the next thing you know, you are gonna be a piece of food yourself!! Like your aunt Vince, who admittedly was as dumb as a turtle 's shell, but anyway he fell for that trick, and lord rest his soul he 's now sleeping with the fishes. So to speak.
The long and the short of it is, I fell for it. I bit that floating tasty food. And now I 'm belly-up in the boat of some dumbass. I can 't believe it. But thanks for reading, and please if you could read this article to as many fish as you know? Thanks!