By: Sloane Hughes
Someone Left A Human Heart On An Airplane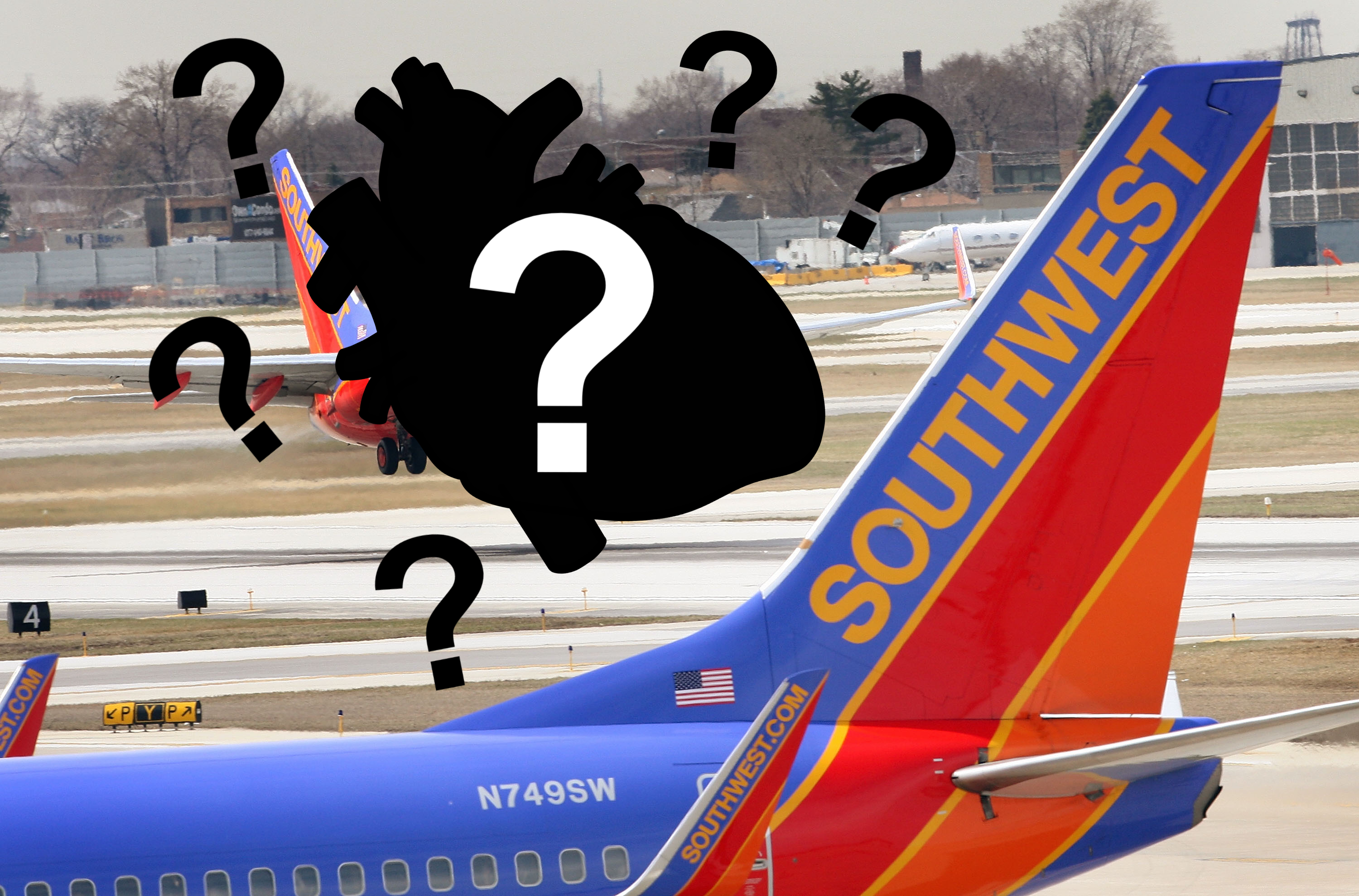 Arriving at your destination after being stuck in a stuffy, cramped airplane and realizing that you forgot some of your belongings when you disembarked is super annoying. Usually it 's stuff like a travel pillow or a notebook, because most of us double check to make sure we 've got all the important things. Like your wallet, or your passport, or, I dunno,
A literal human heart
Over the weekend, a Southwest Airlines plane headed from Seattle to Dallas had to pull a u-ey in the middle of the flight because someone left a human heart on board. Man, don 't you just hate it when that happens? When you 're just having one of those days, you know, the kind where you can 't remember if you locked your front door, or if you remembered to grab the heart you 're traveling with before you exit the airplane. Ugh, we 've all been there am I right!
---
Haha, whoooopsies!!
---
The wildest part about this story though? Katherine Pliska, the spokeswoman for LifeCenter Northwest, which is the organization in charge of facilitating organ transfers in Seattle and the surrounding region, said to the Seattle Times that they weren 't responsible for the heart in transit and THEY DIDN 'T EVEN KNOW WHO IT WAS FOR.
Fucking WHAT?
---
It was revealed a few hours later that Sierra Donor Services in Sacramento had hired a courier to bring the heart to Seattle for valve retrieval, which is why it was on a commercial flight.
BUT THE DUDE LEFT IT ON THE PLANE. LIKE A POSTMATES DRIVER WHO FORGOT ONE OF THE BAGS AT A MCDONALD 'S.
Fortunately, the necessary tissue was still intact when it finally arrived in Seattle and it was smooth sailing from there, but that courier still shouldn 't get more than a 3-star rating. Go with Uber next time, guys.