By: Sloane Hughes
ATTENTION: THE NED FLANDERS METAL BAND IS TOURING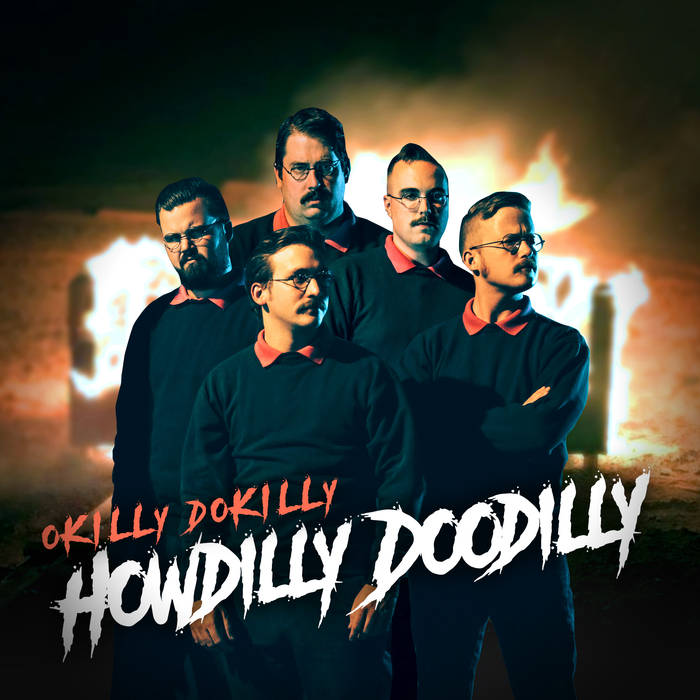 Of all the fictional characters out there, Ned Flanders is without a doubt the least metal. The sweater clad, devoutly religious, mustachioed Springfield resident is the most family friendly and timid character on The Simpsons, but surprisingly, he 's the inspiration for an ultra specific heavy metal band that fuckin ' shreds.
The band is called Okilly Dokilly, after Ned Flanders catchphrase, and if that wasn 't already perfect, it gets even better. Their debut album is called Howdilly Doodilly, their lyrics incorporate Ned Flanders quotes, and they created a new genre ' NEDAL.
You haven 't lived until you 've heard "give me a white wine spritzer ' screamed gutterally. It 's incredible.
Oh, also ' they dress like Ned Flanders.
ALL. OF. THEM.
LOOK AT ALL THOSE BADASS GREEN SWEATERS.
Okilly Dokilly has been around since 2015, but in April 2019 something amazing happened. The band was finally noticed by Simpsons executive producer Al Jean, and the music video for their song "White Wine Spritzer ' played while the credits rolled on episode #659, "I 'm Just a Girl Who Can 't Say D 'Oh '.
It was, in a word, fan-diddly-tastic.
---
BUT WAIT… THERE 'S MORE GOOD NEWS.
What could possibly be better than the simple fact that this is a real band that exists? THEY 'RE GOING ON A US-WIDE TOUR THIS SPRING. According to the band 's website, the tour kicks off on April 3 in their hometown, Phoenix, Arizona. The tour runs right through to May, and apparently a special surprise guest will be announced soon.
(Please be Reverend Lovejoy, PLEASE be Reverend Lovejoy)
Neighborinos, us Neds know the end times can be bleak. Impending doom is definitely probably near, so we're announcing the 'When The Comet Gets Here Tour' to spread Nedly positivity in the face of likely assured destruction. Tickets available at https://t.co/7uePT6JVIB pic.twitter.com/KLBZ7Haudl

' Okilly Dokilly (@Okilly_Dokilly) February 3, 2020