By: Sloane Hughes
This 'How To Make A Tyler, The Creator Song ' Parody Is So Amazing Even HE Loved It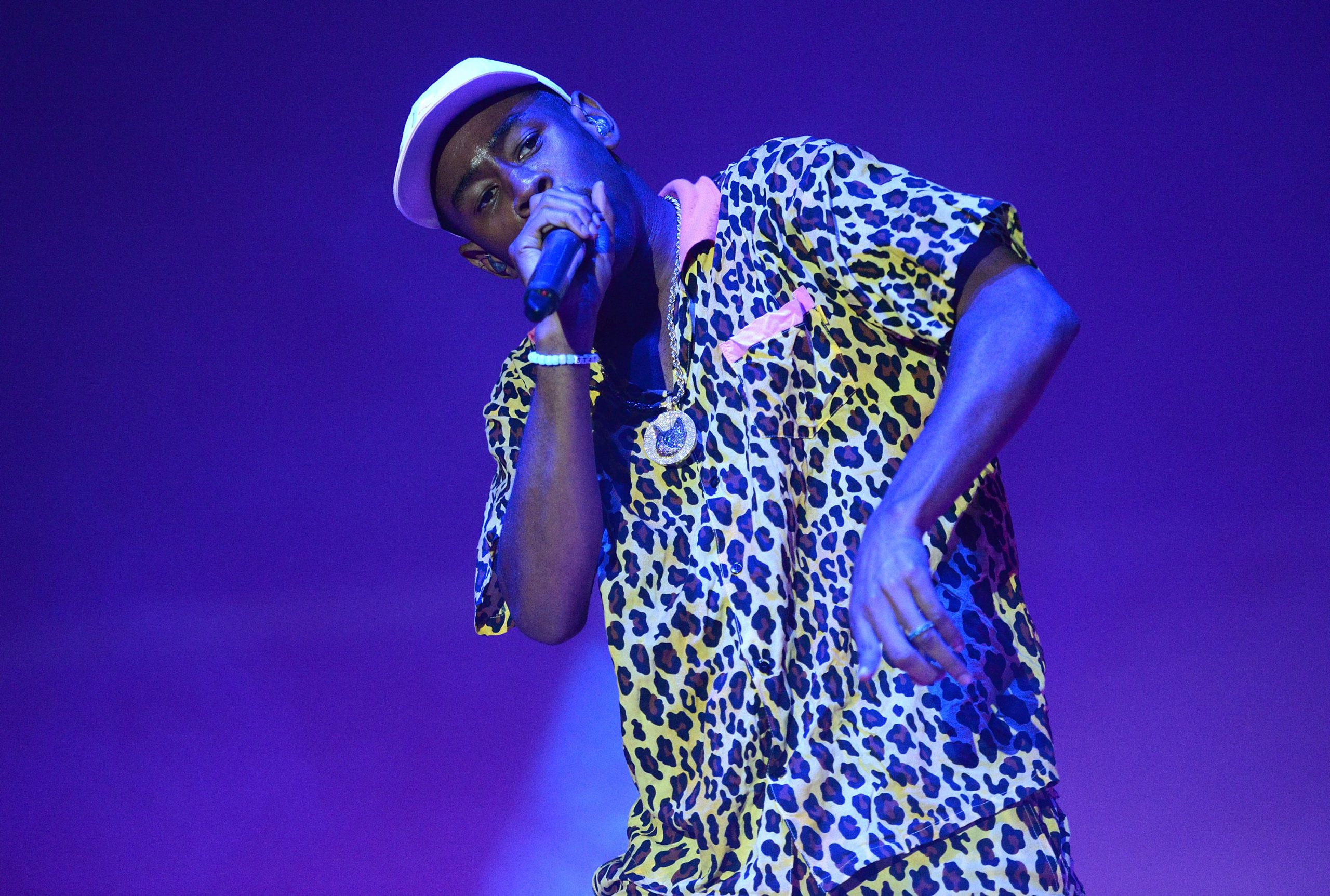 Every musician has to develop their own identifiable sound, that 's how you become recognizable and garner a fan base and ultimately take over the world as a music god. While this is what launches artists into fame and fortune, this also opens them up to getting (nicely) roasted by those who listen to their work.
Fan-made "how to write a [insert band name here] song ' videos are not a new concept, people have made them about Alt-J and Billie Eilish and countless other musicians, but not all of these parodies are as perfect as this one. Seattle-based musician Nat Puff AKA Left At London posted a video on Twitter detailing step by step how to make a Tyler, the Creator song.
Her hilarious tutorial opens with, "first start with a shitty piano and pick a fucking chord, ' and only gets better from there.
How to make a Tyler, The Creator (@tylerthecreator) song pic.twitter.com/CSOcqrGcun

' Left "Left at London" at London (@LeftAtLondon) April 23, 2019
---
The video, which has reached 7 million views in two days, has seriously blown everyone away. It 's beyond funny and insanely accurate.
THAT FUCKIN VOICE CHANGE pic.twitter.com/56cQUH8Wj4

' ??? (@barbiemels) April 24, 2019
"Floppy Gloopity Gammy ' had me WEAK

' Leo Pastel (@1980wavy) April 24, 2019
---
And best of all, Tyler, the Creator himself got a kick out of it.
I LEGIT LAUGHED THIS LOWKEY SPOT ON OMG, ( YOU FORGOT THE 'AYO' THO) https://t.co/Y4NEytupwA

' Tyler, The Creator (@tylerthecreator) April 24, 2019
---
This isn 't even the first time Nat Puff has made a video like this and totally nailed it, back in 2018 she also taught everybody how to write a Frank Ocean track and it goes just as hard.