By: Sloane Hughes
Today 's Extremely Accurate Scorpio And Sagittarius Horoscopes
Providing accurate horoscopes can be tricky, that 's why we here at Funny Or Die made a special pact with the moon to get the inside scoop on what 's coming down the astrological pipes this week for you. Trust us, it 's science.
---
---
S C O R P I O
ouch! so pinchy! October 23 – November 22
You will come into a great fortune of mustard this week. It will seem like an overabundance of mustard, but it 's important to ration it carefully. You don 't know when you 'll have such luck with mustard in the future. MMmmm. Mustard.
---
Beware the neighborhood cats – they are at their most powerful under this moon. Lock your doors. Do not go outside
---
---
S A G I T T A R I U S
what 's up horsegirls! November 23 – December 22
Things are on your side this week, Sagittarius. Especially when it comes to the plummeting number of dust mites in your home. Celebrate it. Make a card, send it to strangers. Kiss a lampost. You got this.
---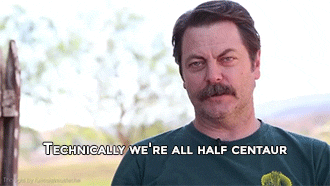 This week every single work meeting you have could have been an email and you 're going to have to sit through all of them and it 's going to make you want to perform seppuku in the conference room but that 's showbiz baby!
---
---