By: Sloane Hughes
Seven Podcasts To Check Out If You 're Looking For A Laugh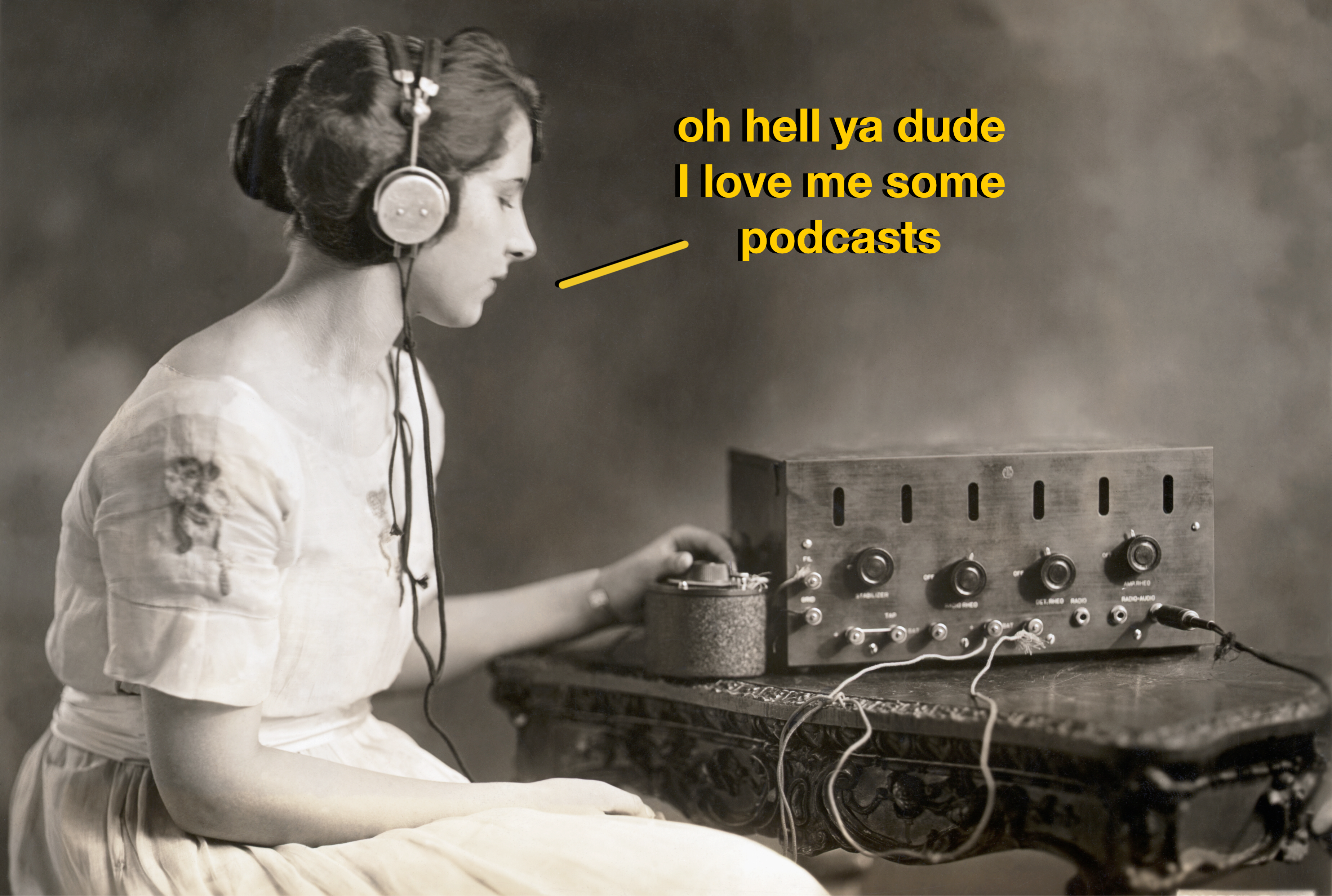 We 're in the second month of quarantine, and if you haven 't reached the bottom of Netflix 's library, you 'll be there soon.
Everyone is doing their best not to go completely insane and stay in good spirits while stuck inside our own homes, and I 'm gonna go out on a limb here and guess that you 're probably looking for something new to listen to. Spotify playlists get old, the news is depressing, AM/FM Radio is certifiably the worst, but hey ' what about podcasts? Very cool in theory, but the problem with podcasts is that there are just so dang many of them. It seems like everyone and their dog has a podcast, so whether you 're just starting out or you 're an avid podcast listener but you 're looking for something new to get hooked on, it can be difficult trying to find the good ones when there are so many to sift through.
So, to make things a little easier for you, here are a few podcasts for you to check out. A few of them might teach you some cool things you never knew, a few might give you some insight into the lives of people you 've always wondered about, but all of them will give you a good laugh.
---
My Favorite Murder with Karen Kilgariff and Georgia Hardstark
True Crime / Comedy
Lifelong fans of true crime stories Karen Kilgariff and Georgia Hardstark tell each other their favorite tales of murder and hear hometown crime stories from friends and fans.
---
2 Dope Queens
Culture / Comedy
Phoebe Robinson and Jessica Williams are funny. They 're black. They 're BFFs. And they host a live comedy show in Brooklyn. Join the 2 Dope Queens, along with their favorite comedians, for stories about sex, romance, race, hair journeys, living in New York, and Billy Joel.
---
Chorizo Talk with Tam Yajia
Variety / Comedy
Comedian Tam Yajia and her sister Nat discuss a wide (and gross) variety of topics while enjoying a sausage, the best food for conversation.
---
eating alone in my car
Variety / Comedy
The title pretty much says it all. Extremely funny writer and poet Melissa Broder gives her thoughts on pretty much anything and everything while she sits in her car, accompanied only by whatever she 's currently eating, whether it 's Swedish Fish, chopped salad, or questionable sushi.
---
Getting Curious with Jonathan Van Ness
Informational / Variety / Comedy
A weekly exploration of all the things Jonathan Van Ness (Queer Eye, Gay of Thrones) is curious about. Come on a journey with Jonathan and experts in their respective fields as they get curious about anything and everything under the sun.
---
The Ron Burgundy Podcast
Informational / Variety / Comedy
Each episode has a different theme in which Ron engages in conversation with another notable person on the topic at hand. In true Ron Burgundy fashion, these conversations have a tendency to go off the rails, and we find out things about people we never knew we wanted to know.
---
The Last Degree of Kevin Bacon
Fiction / Comedy
Part-fiction part-alternate reality, this podcast follows the story of Randy Beslow, who blames his failed career, failed marriage, and everything else that 's failed in his life on the man who stole the role of a lifetime from him: Kevin Bacon.
---