By: Sloane Hughes
So, Asymmetrical Jeans Exist, And Nothing Matters Anymore
I 've never claimed to be a fashion expert, in fact, quite the contrary. Every time I write about clothing whether it 's variations of Crocs or denim underwear I make a point of reminding you all that I definitely do not have fashion sense, but with that said, I also know a crime when I see one. We 've seen a lot of denim related fiascos in recent years: Jorts, jeggings, the aforementioned jean underwear, otherwise known as… janties. *Shudder*
I thought that that had to be as worse as it got, how many horrifying things could jeans possibly be turned into, but as we 've learned by now, things can always get worse. And unfortunately, the culprit this time is jeans ' just jeans. Denim pants. The one thing we should all be able to trust.
BUT NO MORE.
Straight leg and wide leg have come together to create this, in a most unholy union.
Asymmetrical jeans.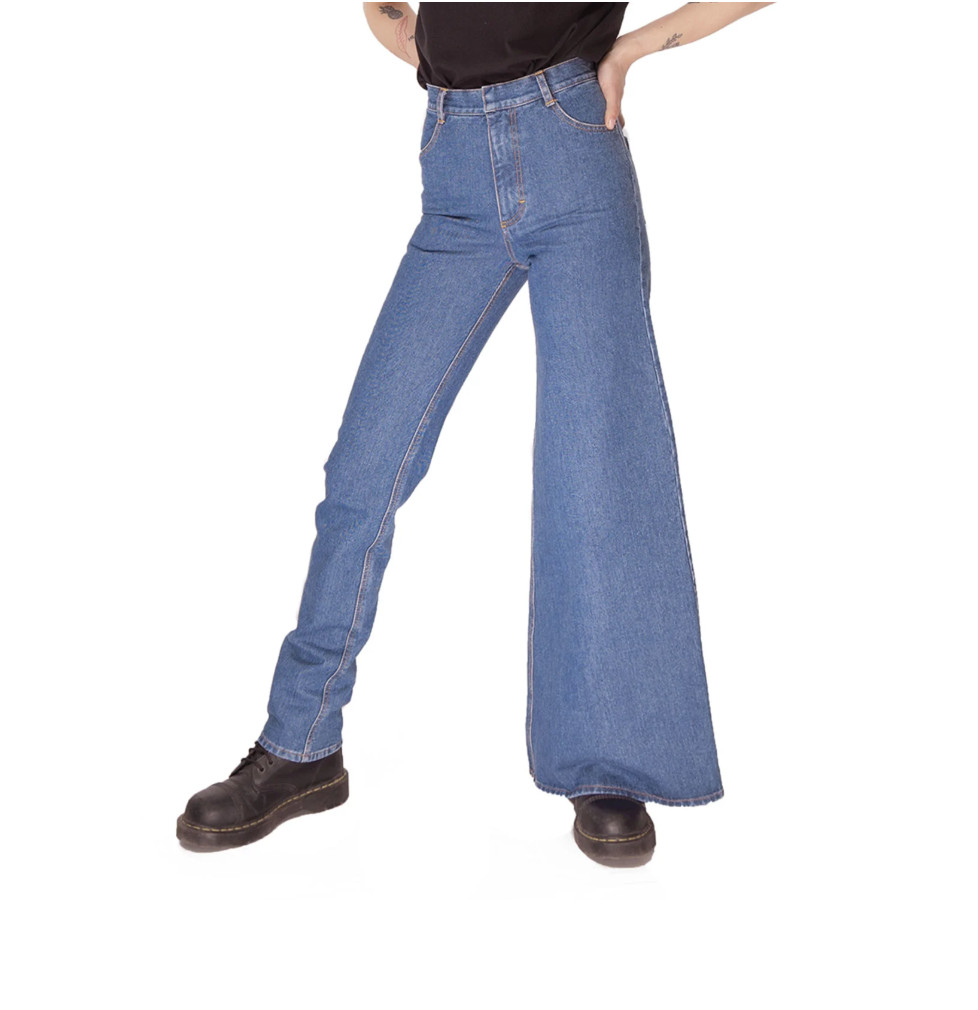 WHY. WHY WHY WHY WHY WHY.
Nothing is sacred.
And as if this wasn 't appalling enough already, you might want to sit down while I tell you how much these bad boys go for:
$462.00
FOUR HUNDRED. AND SIXTY TWO DOLLARS.
I guess if you can afford to drop a casual half-k on a pair of JEANS then regular laws don 't apply to you and you can just wear whatever the hell you want, like some kind of fashion anarchist. If this is you, you can buy them here. Do what you will, buy them if you want, but just know that I 'm going to seriously, seriously judge you for it.