By: Sloane Hughes
Tim & Eric Are Going On A World Tour And Attendance Is Mandatory
Writers, producers, directors, musicians, and actors Tim Heidecker and Eric Wareheim both have impressive and diverse career histories; Tim has appeared in anything from Bridesmaids to Jordan Peele 's Us, and similarly Eric has gone from roles in dramas like Master of None to voicing video game characters, and basically everything in between ' not to mention their work with a humble little comedy website you may or may not know on a project called Funny or Die Presents. But without a doubt what Tim and Eric are best known for is exactly that: Tim & Eric, their powerhouse comedy duo that blessed us with iconic shows like Tim & Eric Awesome Show, Great Job!, Check It Out! with Dr. Steve Brule, and subsequently, some of the greatest gifs of all time.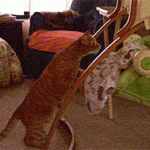 This belongs in the Smithsonian.
And yesterday they revealed that they 're going on A WORLDWIDE TOUR BABEYYYYYYY!
The tour kicks off in January 2020, and yesterday they dropped a trailer on YouTube that provides the details of Tim and Eric 2020 Mandatory Attendance ' Tour with the help of some stunning, stunning visual effects.
---
Ticket pre-sales are TOMORROW and tickets go live on FRIDAY, September 27.
And you better make sure you get one, because remember: Attendance is mandatory.
For more information, pop over to their website.
TOUR DATES:
01-15 Sydney, Australia – Enmore Theatre
01-16 Brisbane, Australia – The Tivoli
01-18 Perth, Australia – Astor Theatre
01-20 Adelaide, Australia – The Gov
01-21 Melbourne, Australia – Hamer Hall
01-27 San Diego, CA – Balboa Theatre
01-28 Phoenix, AZ – Orpheum Theatre
01-30 Dallas, TX – Majestic Theatre
01-31 Austin, TX – ACL Live at the Moody Theater
02-01 Houston, TX – Cullen Performance Hall
02-03 New Orleans, LA – The Joy Theater
02-04 Atlanta, GA – Tabernacle
02-05 Nashville, TN – War Memorial Auditorium
02-07 Durham, NC – Carolina Theatre
02-08 Washington, DC – Lincoln Theatre
02-10 Philadelphia, PA – The Met Philadelphia
02-11 Brooklyn, NY – Kings Theatre
02-13 Boston, MA – Orpheum Theatre
02-14 Albany, NY – The Egg
02-15 Toronto, Ontario – Danforth Music Hall
02-17 Pittsburgh, PA – Carnegie Music Hall of Oakland
02-18 Cleveland, OH – Agora Theatre
02-19 Detroit, MI – The Masonic – Jack White Theater
02-20 Indianapolis, IN – Clowes Memorial Hall
02-21 Columbus, OH – Express Live
02-22 Chicago, IL – Chicago Theatre
02-23 Madison, WI – Orpheum Theater
02-25 Minneapolis, MN – State Theater
02-28 Seattle, WA – Moore Theatre
02-29 Vancouver, British Columbia – Vogue Theatre
03-02 Portland, OR – Arlene Schnitzer Concert Hall
03-04 San Francisco, CA – The Warfield
03-06 Los Angeles, CA – Theatre at Ace Hotel
03-07 Los Angeles, CA – Theatre at Ace Hotel