By: Between Two Ferns
Article by Sloane Hughes
Zach Galifianakis Gets Quizzed On 'Between Two Ferns '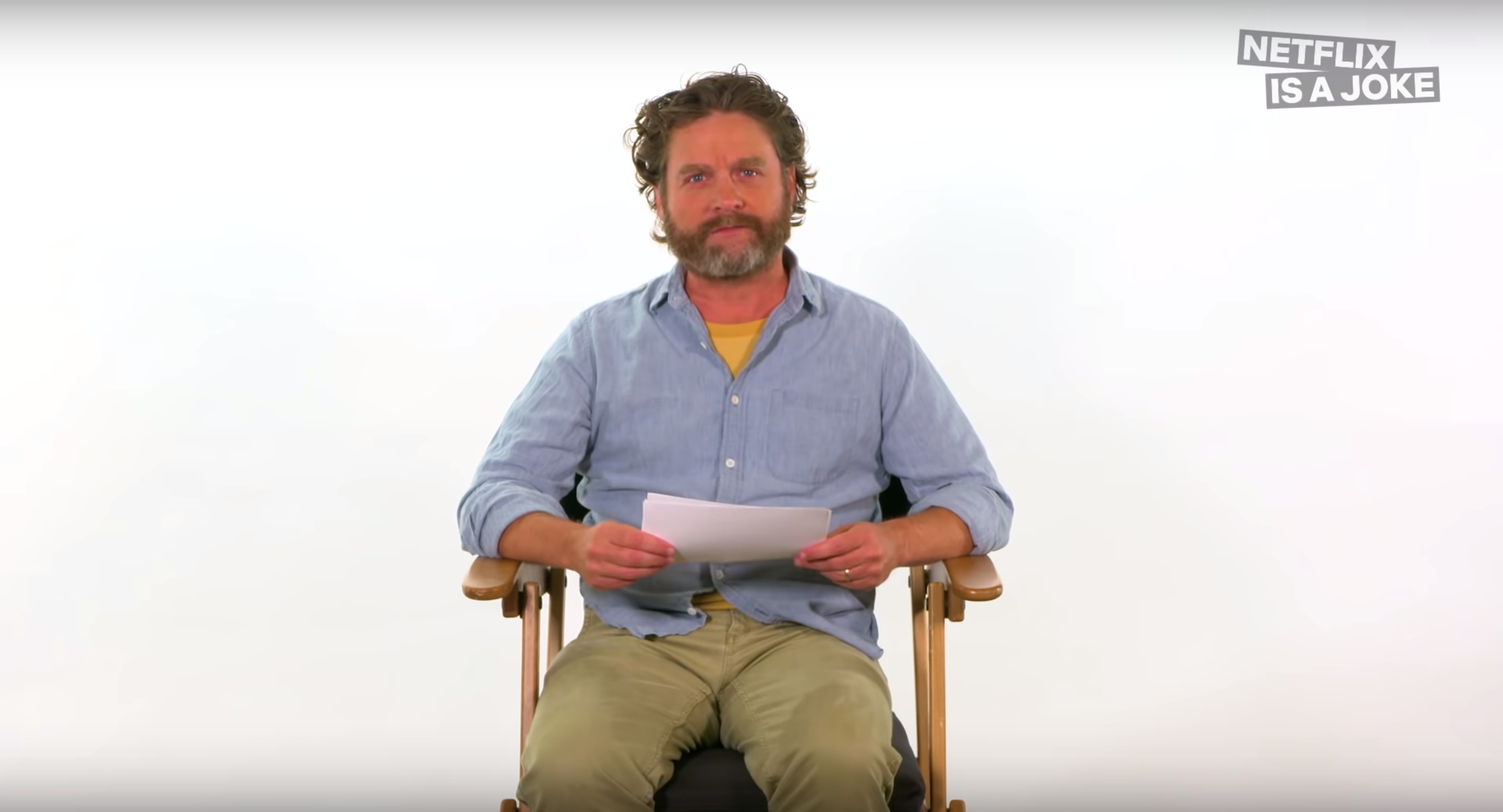 ---
Zach Galifianakis and his two ferns are back. This time they 're out on the road, interviewing some of the biggest and brightest stars all over the country in order to prove to Will Ferrell that he 's a top rate host, and land his own big-time talk show. '
Check out this clip from the man himself!
Zach sits down with himself, only one chair, and no ferns for this quiz that looks back on his Between Two Ferns career and episodes and asks the question, "how much does Zach really remember? '
Not much.
---
Watch Between Two Ferns: The Movie, only on Netflix.
And check out the entire back catalogue of Between Two Ferns episodes here.