By: Grace Thomas
Article by Kat Curtis
These Holiday Movies Must Be Made
Every holiday movie now is about a horny prince who travels to America and falls in love with a clumsy New York barista, and we 're sick of it.
So here are a few ideas for good Christmas movies that Hollywood should make instead:
---
A Christmas Penis
When a baker is having trouble getting his wife pregnant, the spirit of the season fills his pants and turns his penis into Santa Claus. Featuring the voice of Gilbert Gottfried as Santa Penis.
---
Krandolph The Irredeemably Ugly Reindeer
When a fungal infection wipes out 99% of Santa 's reindeer, Krandolph, the most disgusting reindeer of all, might finally get a chance to prove himself.
---
A Gay Cousin 's Christmas
Malcolm Madwell plots revenge on his homophobic family by showing up that Christmas for the first time in years, to announce that he saw his father on Grindr.
---
Handsome Plaid Man Versus Man Wear Peacoat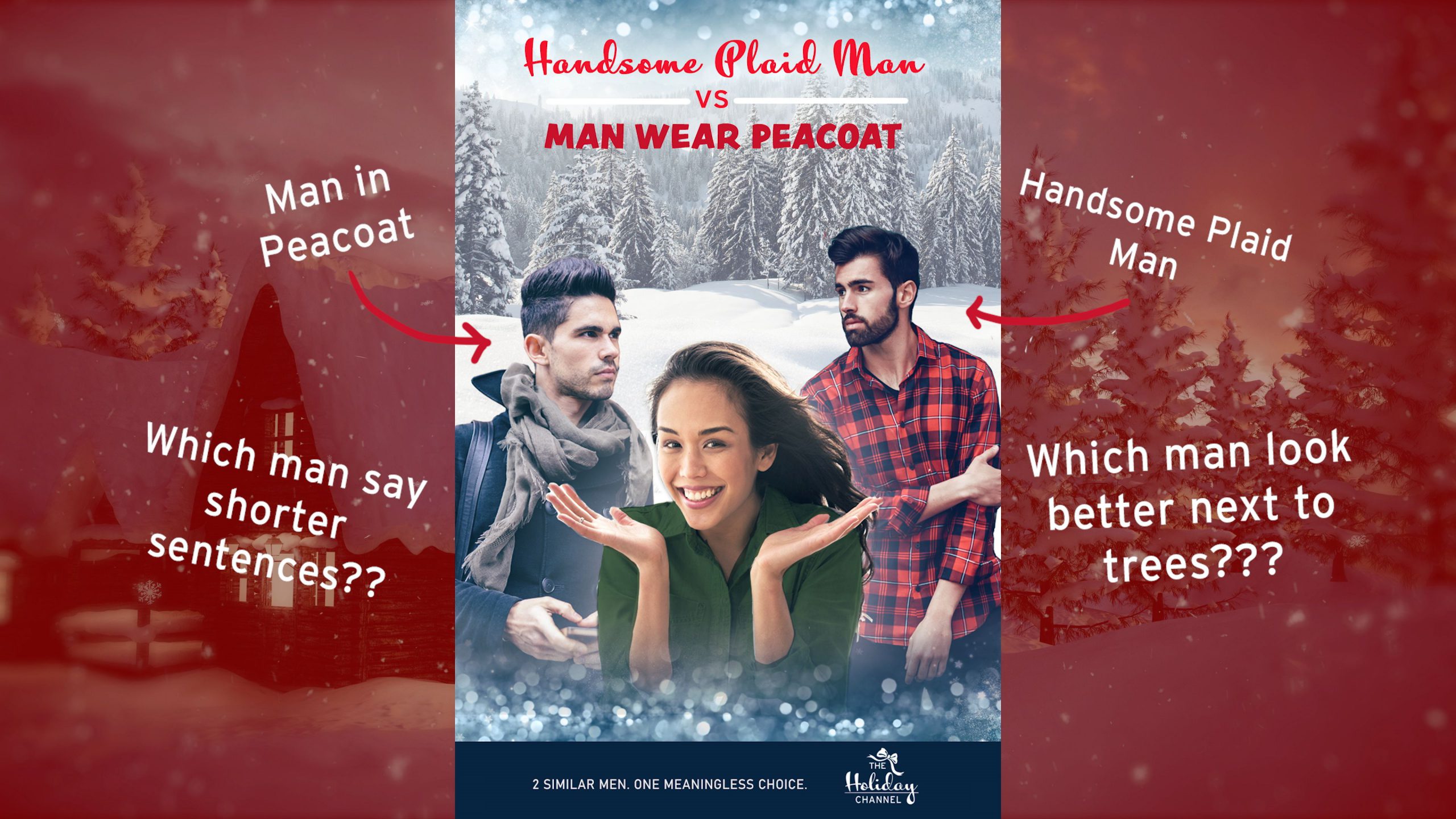 A Nice brown-haired girl must choose whether to marry Handsome Plaid Man or Man in Peacoat by Christmas, or else no dowery from father. Which man say shorter sentences? Which man looked better next to trees? Most important, which man has the most sexless Christlike kiss?
---
Santa 's Bar Mitzvah
Santa has to scramble to change his Bar Mitzvah theme overnight when he finds out his close friend, Saul Kringlestein, has also chosen the theme '90s SNL.
---
A Very Christmas Hanukkah
A heartwarming movie about a blended family holiday that mostly just ends up being Christmas, except for one long scene where the family tries to find a good place to put a menorah, and is ultimately unsuccessful.
---
CREDITS
Producers:
Julie Greiner, Grace Thomas, Tamara Yajia
Editor:
Julie Greiner
Writers:
Julie Greiner & Grace Thomas