A man goes on his 14th job interview with the same company.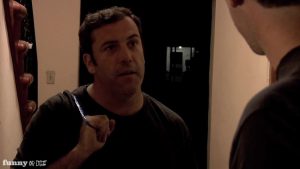 Zach gets thrown out by his old lady and needs a little help from a friend.
Inventor of the Powerstrip, Paul Westinhouse shows up to happy hour where he sees his nemesis, Arnold Coleman, inventor of the extension cord.
End of content
End of content