Jackie and Dr. Kleinman illustrate the proper way to remove someone 's wisdom teeth.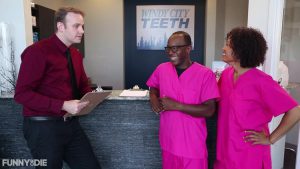 Maritza and Sam help come up with a new advertising slogan for a toothpaste. TruGlean will make your teeth so white…
Dr. Kleinman needs a new assistant ' and to sober up. Welcome to Windy City Teeth.
End of content
End of content