By: Sloane Hughes
RuPaul To Host 'SNL ' For The First Time Ever!
It 's been one long month since the legendary Eddie Murphy closed out season 45, and finally the wait is over. Saturday Night Live returns this weekend on January 25! Back in December it had been revealed that season 46 would kick-off with Adam Driver returning to host for his third time, but there was no word from NBC on who else this season has in store for us ' until today!
Ladies and gentlemen, start your engines.
For this first time in herstory, Emmy-winner, recording artist, actor, drag legend, and global superstar RuPaul will sashay into Studio 8H to host Saturday Night Live!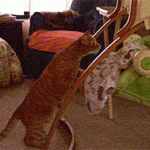 If you 're a fan of RuPaul 's Drag Race then you 're probably already dancing in your seat, but if you 're unfamiliar with RuPaul Charles then honey, buckle up and keep your hands and feet inside the car at all times ' this is a ride you 're not gonna want to miss out on. RuPaul is as witty as his wigs are tall, let 's just hope the rest of the cast can keep up with him.
Mark your calendars! RuPaul will host on February 8 at 8:30PM PST/11:30PM EST and will be joined by musical guest Justin Bieber.